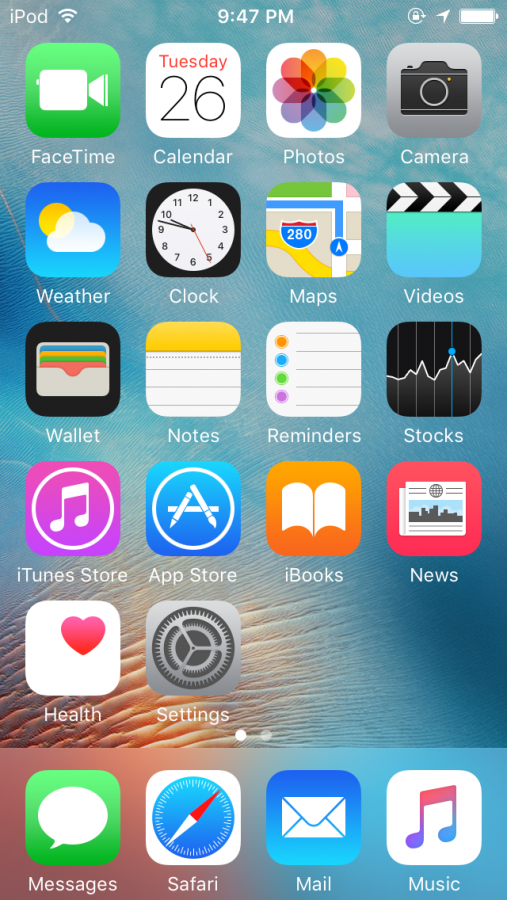 People around the planet share a fondness for Apple products.  These astounding devices, first introduced in 2007, changed the way people communicate with family, friends, and the world.  
Before Apple's major innovations in the technology industry, phone companies such as Motorola and Blackberry dominated the market with their small screens and compact keyboards.  These devices were extremely compact and difficult to maneuver. Texting consumed more time out of the consumer's day than it does now.  
Once the iPhone made its debut in June, 12 years ago, it changed the whole concept of what a smartphone is capable of.  Clicking keys multiple times to get one letter is unimaginable in today's society where texting is nearly effortless. 
Apple iPhones, along with the many other "i" devices, are known to be easy to use and easy to figure out.  This is all thanks to the software that's built into their devices. The software has developed tremendously throughout the years as each update brings more convenient and "fun" features.  
In the first few generations of Apple's operating system, otherwise known as iOS, which runs on iPhones, iPads, and iPod touches, there were fewer and less complex features introduced.  Some examples of these included in iOS 1 were applications for music and purchasing music digitally (via iTunes), the ability to read voicemails in text, GPS, and, of course, the App Store.
As the years went on, more features were being built off of the previous year's ideas.  New services included iBooks, an improved camera for video recording and FaceTime. Moving even further through the history of Apple's software, services such as iCloud, AirDrop, and 3D Touch appeared.  
As time continues to move forward, Apple still develops new and improved features that improve the quality and experience of its devices.  Most recently in iOS 13, consumer demand for features like dark mode and enhanced augmented reality features was finally met, giving users a good reason to upgrade. 
There are numerous useful aspects that make the experience on iPhones and iPads more enjoyable. No wonder hundreds of people wait outside their local store to receive the newest product! 
And it's all thanks to the many software updates which have grown tremendously throughout Apple's lifetime. Without it, the digital world would be completely different.  As Apple's programs, software, and products continue to improve, the list of features and components will continue to grow, making consumers love it more.