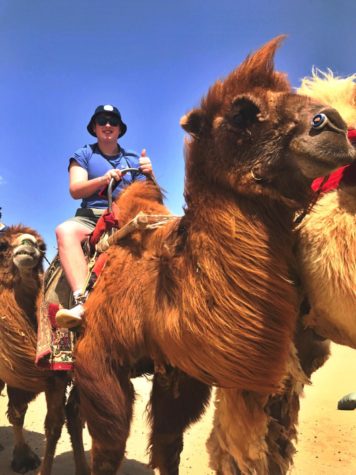 Adam Liebman, 17 years old,  is a senior at Hall High School. He lived in Texas for 2 years, then moved to Massachusetts for 6 before settling in West Hartford. Adam has one brother that also attends Hall High school. Many of you may know him for being the president of the Komen For The Cure club here at Hall High School.
When asked about his interest in Journalism, Adam said, "I like to stay up to date with current events." His interest in politics and news played a major part in enrolling for Journalism, "It's really interesting to watch policy unfold through TV" Adam said. He considers himself a good writer, although, this will be his first time writing for a newspaper. Some traits that he believes will have a great influence on his success in Journalism are his exquisite research skills, writing skills, and, his ability to communicate with the public.
Adam plans to attend college after high school, "hopefully a good business school" said Adam.
Adam Liebman, Writers
Dec 20, 2018

The Court in 2018

(Media)

Dec 07, 2018

"May I see your I.D.?"

(Story)

Nov 26, 2018

Supreme Court 2018

(Story)

Sep 24, 2018