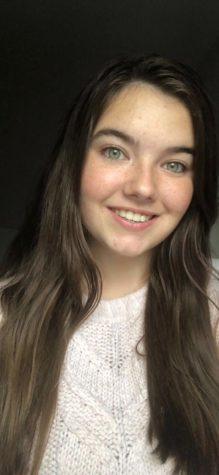 Alexis Stewart is a 17-year-old senior at Hall High School. Born in Massachusetts, Alexis now lives in West Hartford with her family, and her dog, Panda. She enjoys singing, and is a jazz dancer in Pops 'N Jazz.
Alexis wanted to take journalism because she has never written for any type of newspaper though she enjoys writing and is interested in current events and especially enjoys the NBC News at 6:30. "I like how they cover world events," she states. Alexis also took this class to improve her writing skills. She enjoys being sociable and likes to make new friends. "I try to bring a positive attitude to whatever situation I'm in," says Alexis, confident in her opinions and ideas.
After graduation, Alexis hopes to go to college somewhere in New England because she loves the different seasons and wants to be somewhat close to home.
Alexis Stewart, Author
Dec 21, 2018

George H.W. Bush's Legacy

(Story/Media)

Dec 12, 2018

Global Warning about Global Warming

(Media)

Oct 05, 2018

The Gap Year Option

(Story)