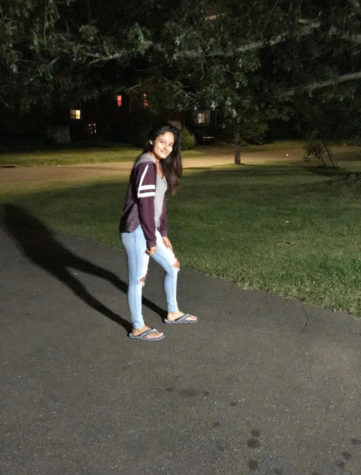 Caroline Alzamora is a 17 year old senior at Hall High School. She has lived in West Hartford for most of her life. She has 2 sisters, one older and one younger. Her family is Peruvian and Puerto Rican. In Caroline's free time, she enjoys playing softball, listening to music and watching tv. After graduating high school, she plans on going to college hopefully far from Connecticut and towards the Florida area. In the future, Caroline is looking to be a social worker.
     Caroline is taking this class because she enjoys writing and is interested in the news, "I like to be able to choose my stories and write what I'm interested in." She likes news that has to do with the environment, how people are treated, and current events.
     Some of Caroline's strengths would be being able to write passionately about the things she loves. She is also very organized, which helps her out with having things done on time. If she were to work on something, it would be managing her time better so by the end of the day, she has extra free time.
Caroline Alzamora, Writer
Jan 10, 2019

Bullying: When will it end?

(Story)

Dec 11, 2018

Movie Review: The Grinch

(Story)

Nov 21, 2018

Singing for Injustice in Chile

(Story)

Oct 05, 2018

The Gap Year Option

(Story)

Sep 24, 2018

The Teenage Reality

(Story)