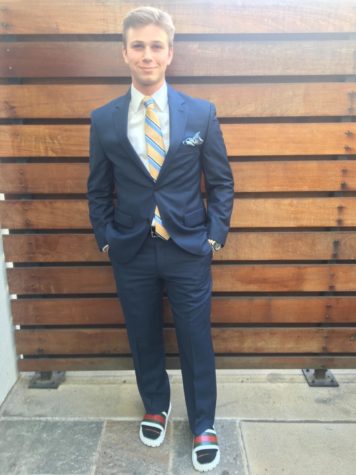 Charlie Luipold is a 17-year-old senior at Hall High School. He's been a citizen of West Hartford his whole life and is therefore informed on all the activities around his school and town.
This motivated senior says, "I want to get to the truth of Hall High School." He's a devoted student who aspires to be a captain of the lacrosse team, where he plays goalie. The varsity athlete is always informed about the world of sports. He loves to discover and research topics that interest him like psychology.
Charlie wants to inform the Hall community about what's happening around the school because he claims he is a "loyal friend who's looking to help." Charlie is dedicated to his peers by always being honest. This journalist will do everything he can to ensure he's writing the truth.
Charlie Luipold, Writer
Dec 20, 2018

Motivational Speaker? More Like Sex Cult Recruiter

(Story/Media)

Dec 07, 2018

The "Necessity" of Banning Durags

(Story)

Nov 21, 2018

Legal vs Illegal Drugs

(Story)

Oct 26, 2018

Does the innocent-until-proven-guilty precedent still uphold in America?

(Story)