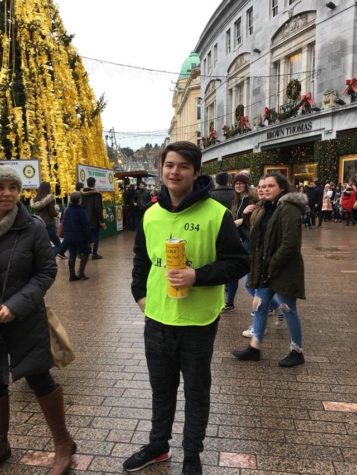 Although the aspiring journalist Luca Bonilha has never written for a news source or even been on the news, he has big plans for his journalism career. Luca has traveled the world, living in China for five years, and frequently visiting Brazil. Luca will bring these experiences and his "knowledge of the outside world to his writing."
Luca is a senior at Hall High School and is extremely interested in business and current events; he plans to study these at University once he graduates. Luca's favorite book,
12 Rules For Life
by Psychologist Jordan Peterson, has revealed his love for psychology. As well Luca also researches business and travel, along with psychology in his freetime.    
In school Luca's greatest strength is his determination, which helps him persevere through tough assignments and keeps him ahead of his work. Between his interests Luca is excited to finish his senior year.
Luca Bonilha, Writer
Dec 07, 2018

The "Necessity" of Banning Durags

(Story)

Nov 21, 2018

Legal vs Illegal Drugs

(Story)

Oct 26, 2018

Class of 2019: Division I Athletes

(Story)

Oct 04, 2018

The Benefits of Joining the Military After High School

(Story)

Oct 02, 2018

The Truth of iGeneration

(Story)