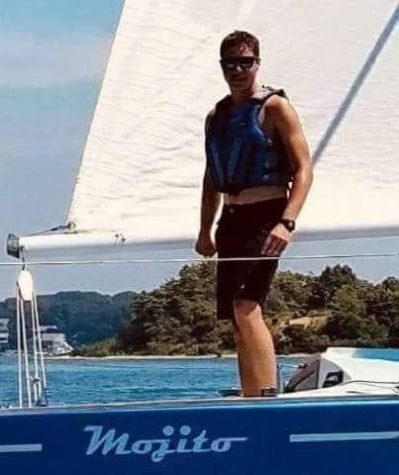 Mitchell Palczewski is a 17-year-old senior at Hall High School. He grew up and still lives in West Hartford with his parents and his dog, Caramel. His older brother, Sam, is currently a sophomore at UMASS.
Although he has no prior journalism experience, Mitchell is excited "to learn more about how journalism impacts our society." With a TV debut already under his belt, his future looks promising. In an interview with NBC Sports, Mitchell correctly predicted Nick Foles would start at quarterback for the Philadelphia Eagles.
Mitchell is a creative student interested in art and math. He enjoys skiing, sailing, bowling, and building trebuchets in his free time. Mitchell has read a plethora of books, but his favorite has to be
The Martian
, by Andy Weir.
Mitchell Palczewski, Writer
Dec 21, 2018

NASA's rover has landed.

(Story)

Dec 07, 2018

Hall High Runs the World

(Story)

Nov 21, 2018

Editorial Cartoon

(Story)

Oct 26, 2018

Falling Asleep in Class? The Board of Ed May Change That for You.

(Story)

Oct 04, 2018

How to Write a Memorable College Essay

(Story)