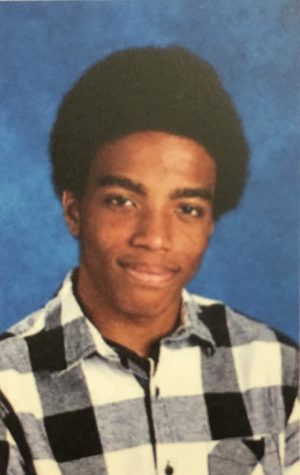 Nefari Hassan is a 17-year-old senior at Hall High School. He was born at Cooley Dickinson Hospital in Northampton, MA. After a tough upbringing, Nefari moved to West Hartford and currently lives with his uncle, step-aunt, brother, and step-cousins.
After settling down at Hall High, Nefari decided to become part of the track team in his junior year, displaying great skill in running and in an unique bird call. Prior to joining the Hall Record, Nefari was a part of his fifth grade newspaper.
In his free time, Nefari does various tasks on computers including photography, research, and computer-aided design. He also practices various poses increasing happiness in the vicinity. After graduation, Nefari plans to continue his journey of happiness and go to college.
Nefari Hassan, Writer
Dec 19, 2018

Year In Review: Paul Manafort Trial

(Story)

Dec 08, 2018

Is Ned Lamont Dan Malloy 2.0?

(Story)

Nov 21, 2018

Editorial Cartoon – Ivanka Trump Using Personal Email For Government Affairs.

(Story/Media)

Oct 26, 2018

Falling Asleep in Class? The Board of Ed May Change That for You.

(Story)

Oct 05, 2018

Entering the Workforce After High School

(Story)

Sep 25, 2018

Gen Z: Us Screening Is No Reason for Believing

(Story)