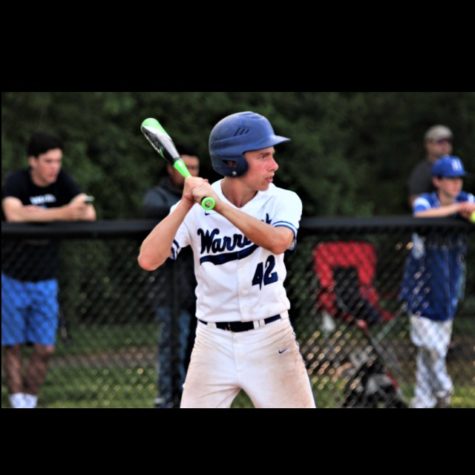 Sam Harrington is a 17 year old senior from West Hartford, Connecticut. Sam has been the kicker for Hall's football team since freshman year. He also plays basketball and baseball, where his true passion lies.
Sam is taking journalism because it is a class that allows him to express topics that he cares about. Rather than hiding his opinions, Sam says that, in journalism, he can "say things as they are."
During college, Sam is hoping to pursue a career in biomedical engineering. He has applied to many schools including Vanderbilt and Duke; however, among the many schools, he has his heart set on his favorite college: Rice University, in Houston, Texas.
Sam says that his friends think of him as trustworthy with a good sense of humor. Similarly, he considers himself a good listener, saying that "I am more of an introvert. I like to take things in as opposed to saying them." Sam spends his summer nights laying in an open field with his friends, watching the stars, and listening to his favorite rapper: Travis Scott.
Sam Harrington, Author
May 20, 2019

Pig Roasts Episode 1: Instagram Oversharing

(Story/Media)

Apr 26, 2019

Surviving The Double Standard

(Story)

Mar 29, 2019

Ready, Set … Dodgeball!

(Story)

Mar 15, 2019

Brothers From Another Mother

(Story)

Mar 05, 2019

Snakes In the Grass (For Exclusion Marred Students)

(Story)