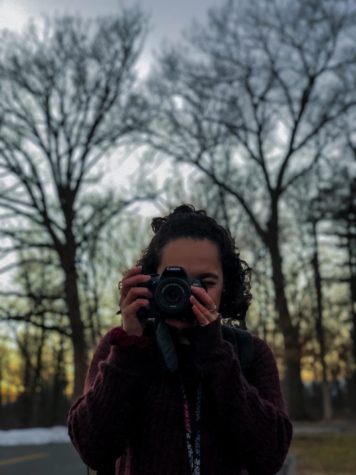 Valentina is 17 and she was born and raised locally in West Hartford. She plays varsity lacrosse for the school and does archery on the side.
Valentina was also the varsity field hockey manager this past year, and was in the Hartford Courant which inspired her to enroll in journalism because she likes getting neutral views on every story. She says that "Journalism is hard because you're going to need to make sure that you get both sides, and make sure they're both heard."
Also, Valentina loves travelling and is very family oriented. Her family is very big, but they live in Mexico City so it's hard because she tries to stay close to them, but they can only visit in the summer.
Valentina Moran, Author
Apr 26, 2019

Students Question New Lock-down Procedure

(Story/Media)

Mar 29, 2019

Still In 2019, The Midwest Suffers

(Story)

Mar 15, 2019

Society Is Wired To Smartphones.

(Story/Media)

Mar 05, 2019

Underrated/Unknown Electives At Hall

(Story)