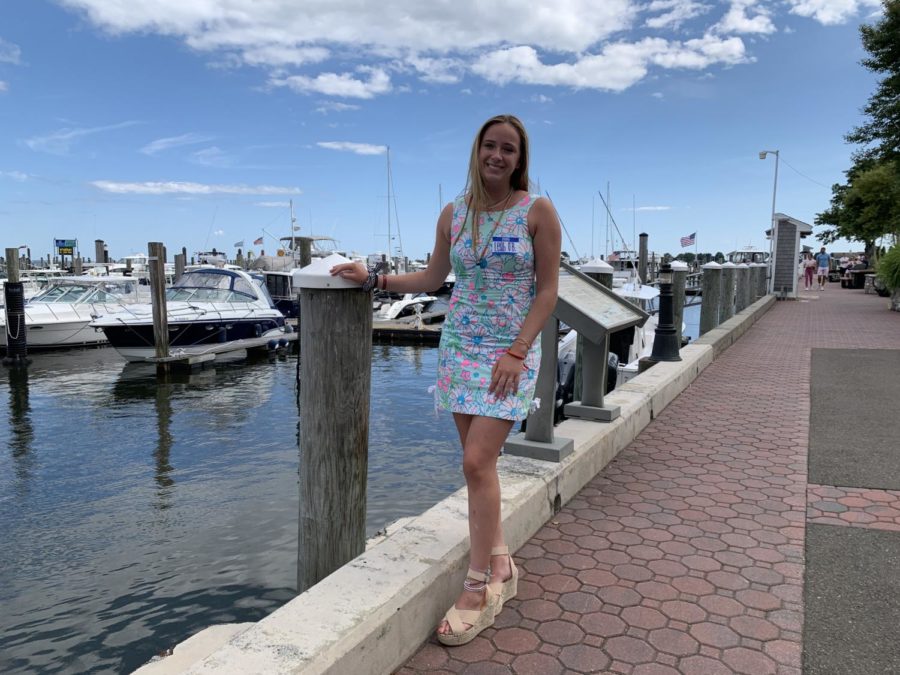 Leah O'Brien is a 17 year old student at Hall High School and was born and raised in West Hartford.  She attended Aiken Elementary School and Bristow Middle School before beginning her high school career at Hall.  
Every morning Leah has the goal of waking up with a positive attitude and helping as many people as she can that day.  If someone is in need of someone to make their day better, she is always there to help.
Leah is heavily involved in extracurriculars and benefiting the community.  Her interest in music is apparent as she is the lead trombonist in the Hall High School Honors Concert Jazz Band and Pops n' Jazz.  Leah has been on many school trips to share her interest in jazz with thousands of people, ranging from New Orleans to Germany. She is also a part of the tennis team and occasionally helps out the coaches with the volleyball team.  Not only does she help people musically and athletically, she also helps people academically. Every week Leah helps tutor students that may need help on challenging topics in math and works with them to better their understanding.
Leah decided to take Journalism because unlike many other English classes, Journalism is not simply writing an essay to appease a teacher, it is writing real published pieces for real people.  Even though Leah plans on studying law, she looks forward to bringing her experiences in this class with her to college next year, "hopefully somewhere in Boston, because it's really nice."
Leah O'Brien, Editor
Jan 13, 2020

Influential Artists of 2019

(Story)

Dec 18, 2019

Without Intervention from the U.N., the Hong Kong Protesters are Next

(Story)

Dec 17, 2019

Holiday Gift Ideas

(Story)

Nov 06, 2019

Hall High School Concert Jazz Band Plays at "Jazz for a Cause"

(Story)

Nov 01, 2019

Scholars and Slackers

(Story/Media)

Oct 04, 2019

2 Friends Taking Different Approaches to Education

(Story)