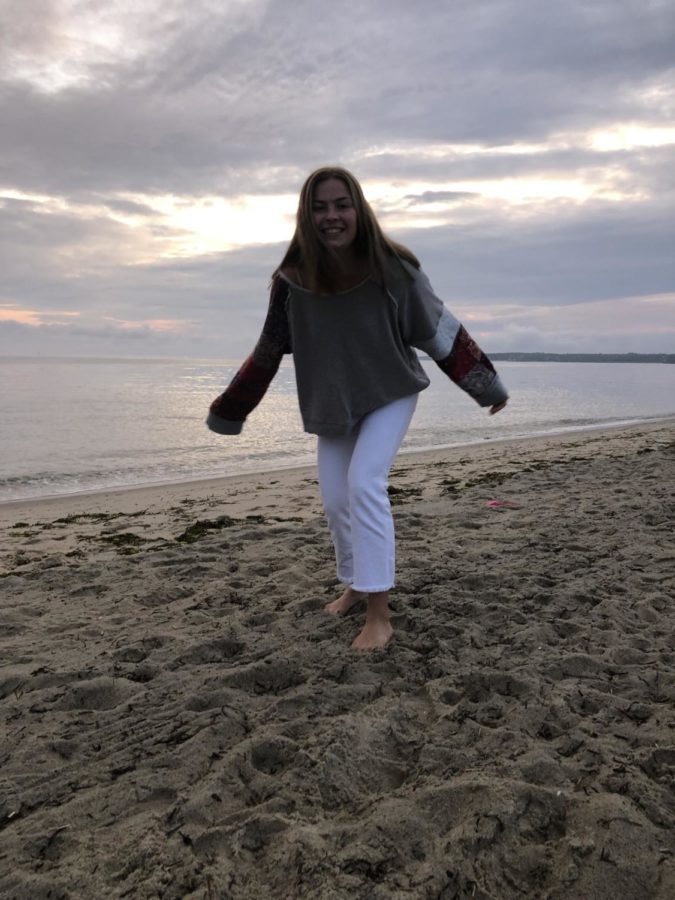 Olivia Birbara is a 17 year old senior here at Hall High School. She is a captain of the field hockey team and dedicates most of her free time to the team. Even though she loves the sport and has been playing it for 7 years, she is unsure about playing it in college as she wants to pursue a career in marketing. Along with field hockey, Olivia enjoys taking part in Unified and Relay for Life, two clubs offered here. Outside of all of this, Olivia still manages to enjoy her free time with what she loves to do, run and go out for coffee with her friends.
Olivia has lived in West Hartford her whole life, and is very familiar with the area. She works at BK and co. a fashion boutique in the center. While she loves West Hartford, every summer she goes to Cape Cod and has been going since she was little. "I took my first steps on the beach there, it's a cute little town." She loves the area, but it is not her dream vacation. If she were to go anywhere she would go to Hawaii.
As a student, Olivia is a hard worker and enjoys math. In the future she sees herself graduating from college and then pursuing marketing, as mentioned earlier. She decided to take journalism to become a more confident writer, and is excited to produce some interesting pieces for the Hall Record. She is very excited to go through her last year at Hall, and hopes for the best.
Olivia Birbara, Editor
Jan 13, 2020

Dangers of Social Media

(Story/Media)

Dec 16, 2019

Anti Vaccination parents only want the best for there kids.

(Story)

Dec 13, 2019

We turn to the internet and sometimes the news is not true.

(Story)

Oct 04, 2019

We are Only a Shadow on the Face of the Earth That we Take for Granted.

(Story)

Sep 24, 2019