Does the innocent-until-proven-guilty precedent still uphold in America?
Hang on for a minute...we're trying to find some more stories you might like.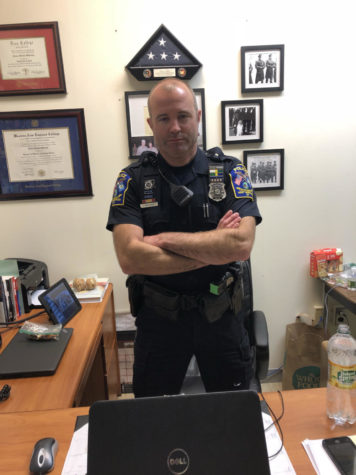 Ever since the United Nations had included it in article eleven, section one of their Declaration of Human Rights, the U.S supreme court has obliged to the principle of innocent or proven guilty. Even though this guideline has been set in stone since 1948, has our country lost sight of what it really takes to convict someone? There have been countless instances of this in the past several years including one which occurred last month.
For example, supreme-court-elect Brett Kavanaugh took a shot to his reputation very recently. On September 26, Dr. Christine Blasey Ford accused Kavanaugh of sexually assaulting her at a high school party 35 years ago. Ford's accusation rapidly gained support from a myriad of U.S. citizens. Although Kavanaugh quickly denied his former classmate's claim, it still made enough of a ripple to yield a senate committee hearing. With no physical evidence to prove the allegations, the justice-to-be was nationally labeled as a rapist and womanizer. The general public already had made a decision on the case based solely off of anecdotal evidence. Is this all it takes to be seen as a convict in today's world?
Missy Bigelow Carr is a longtime friend of Kavanaugh's, someone who used to hang around with him in high school. When interviewed by NPR reporter Rachel Martin, Carr stated, "It was an emotional thing to see. I think it was a guy who was, you know, fighting for his reputation, feeling that it was him against the world, which I think it has been. And I think that the emotion that he exhibited at that time is something you might expect from anybody who felt they were unfairly charged and under attack, trying to save their family, their reputation, their name, their career, their entire life." It is evident that someone who knew Kavanaugh best at the time of the alleged incident stands by him and supports him. Carr recognizes that the power of social media has given her longtime friend the feeling that the whole world is against him and believes that he did these unspeakable acts. In instances such as these, the accused is being proclaimed as guilty before any legitimate evidence has been put forwards against them.
Kavanaugh was eventually not convicted and admitted into the supreme court. However, his reputation will always be affected due to this case and all that came from it. Furthermore, the U.S. senate and social media is not the only place where we see the accused being seen as guilty before it has been proven.
Another place where innocent until proven guilty may not always be followed is in schools. For a very long time now, it has been known that in order to keep students in line, their constitutional rights are limited. Rights such as freedom of speech and needing a warrant to search personal belongings can be restricted in order to ensure the safety of students. Nonetheless, the precedent that the accused party is innocent until evidence can prove their wrongdoings at times may belong with the list above as rights that are limited in schools.
For instance, several Hall students were accused of harassing some female Conard students at the Hall vs Northwest girls soccer game. The alleged victims claimed that they were spat on by some fans sitting nearby. Even though many witnesses at the game said that the allegations were false, the school still believed that the students should not be able to go to the Hall vs Conard boys soccer game that following Monday. Senior Andrew Skwiot, one of the accused spitters, stated, "It's very frustrating, especially because I know I did not do anything wrong, and the other fans at the game agree with me. But life goes on, and I just have to put this behind me." Here, it is shown that all it took was a verbal statement by a Conard student to prevent several Hall seniors from going to their last home Conard soccer game. No physical evidence was put forth against the guilty party, and they were penalized for something most people believed they did not do.
Across our nation and through our schools, people are suffering from misconduct which they have not been proved to have committed. This is troubling, because our judicial system pushes towards suspects being innocent till proven guilty, yet this is not the case. All in all, how much do you think it takes for the accused to face penalty?