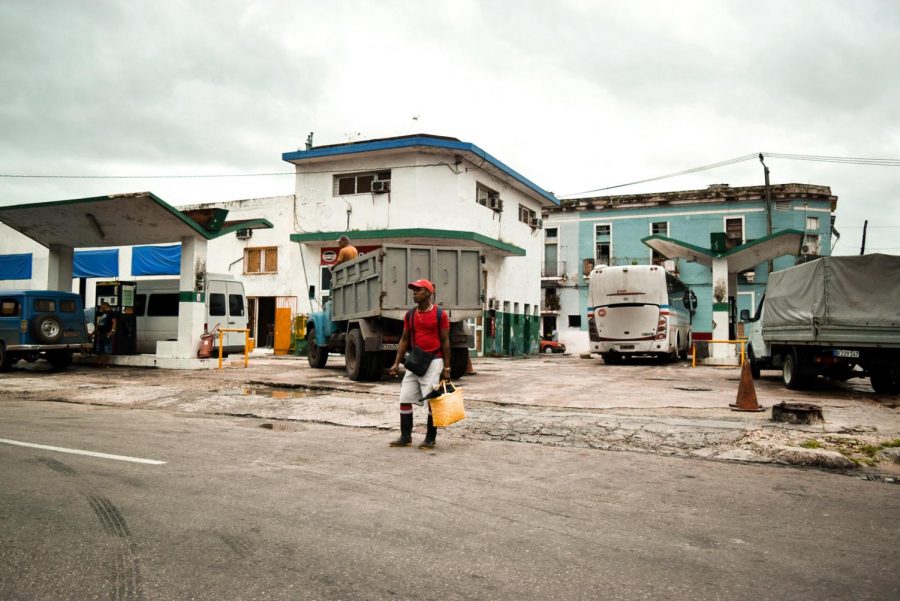 The Cuban Fuel Drought
March 6, 2020
This is a collection of photographs depicting the current shortage of petroleum supply in Cuba. This shortage has resulted in a lack of transportation. The clear result of this lack of transportation is a now-daily struggle to find a way to get to work, to pick up the kids from school, and so on.
Pictured first, is a gas station sitting on the corner of a notoriously busy road in Havana, "La Rampa". The young women pictured are patiently waiting to find a ride to a party. The irony with this photo is the fact that they are having such a hard time but there are literally taxi cars right behind them. Pictured middle is a man walking out of a gas station. This acts as a symbol to the idea of this petroleum drought that is forcing people to walk. 
The third and last photo also furthers this idea as we see a man walking in a very rural setting. This is not a common occurrence because people living in rural areas typically have their own car. 
But a backstory must be granted to this drought, which has truly rendered Cuba to be a defense-less victim. The issue is that Cuba's main gasoline supplier, Venezuela, is having their own problems, as their economy trickles down at an exponential rate. The result: less gas for Cuba.