Why We Shouldn't Censor AP Art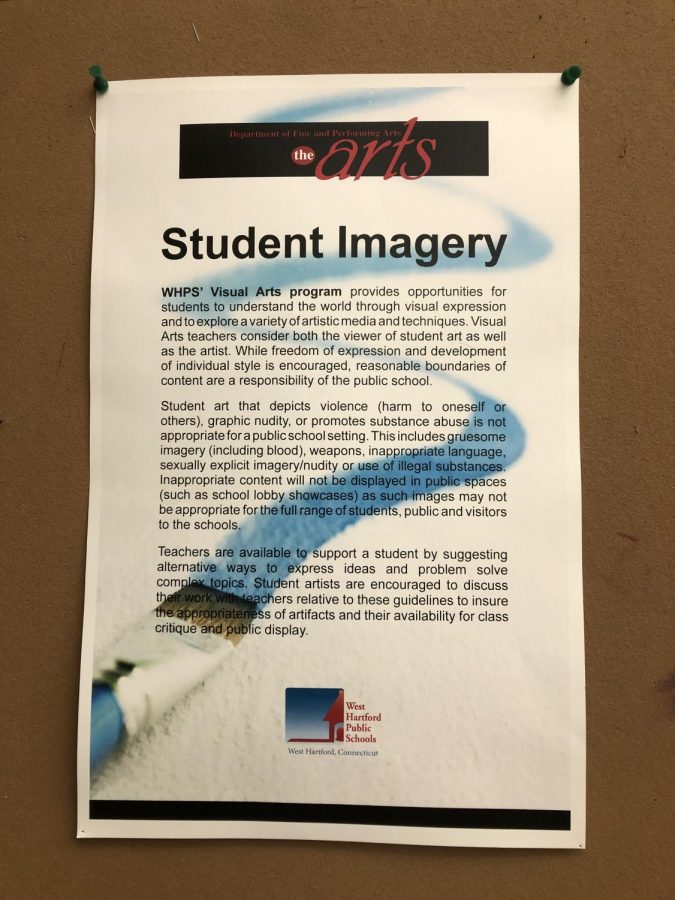 Olivia Norton
March 30, 2020
I know that I am not alone when expressing discontent with some of the censorship in the art classes. While I comprehend why censorship exists for those students who just wish to fulfill an art credit, it shouldn't extend to the upper classes. AP Art students, for example, are forced to have limitations on what their focus topics can be. This limits them from exploring more controversial or unpleasant discussions. By banning the drawing of any blood, weapons, or nudity, it stops the discussion of cultural issues such as gun violence from being discussed. As students who have met the prerequisites and have a rapport with their teachers, they ought to be allowed the trust to explore through art. 
While it is within the confines of high school, the work they do for this class has the potential to help with higher-level learning. Creating a passion project with heart, soul, and meaning in every piece is much more likely to earn a better score than a lukewarm discussion without any stake put in by the student. This class also exists as a place to create impressive portfolio pieces for colleges— a nude figure is oftentimes something art schools want to see. It's unfair to deny students their trust with this. If someone isn't mature enough to handle it, then that is something the teacher should ban on a case to case basis. 
I am not the only student that feels this way. I discussed this with some fellow juniors who are hoping to take AP Art next year and found a majority agreed with me. Sarah Goldman, for example, stated that she felt "The entire point of art is to elicit emotion, and censorship limits this." She feels very strongly that this is proof of the school's lack of focus on the arts, and that they put an umbrella statement over all classes when it should be more case by case with the teachers and their class levels. She believes it "invalidates the artists at Hall", and is not respectful to their process in AP Art. Another junior, Mae Weiss, shared a similar dislike for the limitations imposed. They feel "it limits the possibility for the statements in art". They were very upset by the lack of topics they feel they can choose next year, and said many things I cannot repeat in this article. 
When it comes to a solution, I don't think they should get rid of all of these rules. However, they should be lifted for at least the AP Art program. If a teacher is uncomfortable with this, then they can impose these restrictions on a case to case basis. However, by placing a blanket statement on all art classes, they have not taken into account the negative ramifications of some student's learning processes. It is not fair for upperclassmen students and this issue should be rectified by the department that implemented these restrictions in the first place.