Olympians and High Schoolers: We're More Alike Than We Think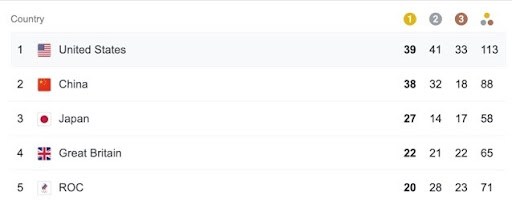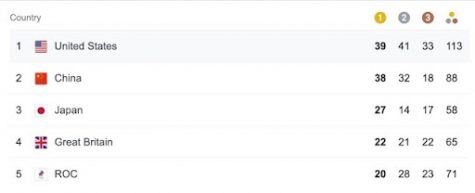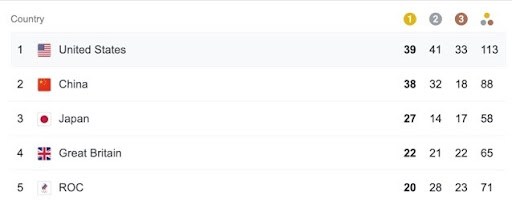 Despite these past Summer Olympics not following the typical "every four years" rule (cue mention of unprecedented times), they surely lived up to their normal intensity. 
The Games, a thousand-year-old tradition, were held in Tokyo, Japan from July 23 to August 8. Athletes from 206 countries gathered to compete against each other, testing not only their physical abilities, but also their mental endurance and strength. 
Records were broken, boundaries were challenged, and fans from around the world watched athletes diligently, judging their performances, and perhaps comparing them to the viewers' own athletic endeavours. 
The USA clinched the title with 39 gold medals, while China followed hot on their heels with 38. 
While most athletes seemed to excel at their events with ease and zero signs of doubt, some openly struggled with the pressures and responsibilities of being an Olympian.  Many athletes are now questioning their own commitment to their sports, and whether it's worth sacrificing your mental health for a sport you love. 
Simone Biles, a gymnast on Team USA, may be one of the best examples of how the immense pressure on athletes can have negative consequences. 
Having won seven Olympic medals (four gold, one silver, two bronze), Biles is widely regarded as one of the greatest gymnasts of our generation. Currently, she's tied for the most decorated gymnast of all time. 
However, her legacy seemed to be threatened when she unexpectedly pulled out of the team events after her vault competition scores revealed lower numbers than she'd ever had. In the aftermath, she told reporters that she didn't want to "risk the team a medal for… [her] screw-ups." 
Biles made note of the general stress involved in the Olympic process, and claimed she wanted to do what was best for Team USA. People seem to question whether these mental health struggles are "legitimate," but we've seen that taking breaks for mental health works. 
Cyclist Tom Dumoulin of the Netherlands took a four month break, and went on to win a silver medal in this year's Olympics. 
Noah Lyles, an American sprinter, opened up about his own struggles with depression and anxiety after winning a bronze medal in Tokyo. 
Mental health is a hugely stigmatized topic, especially for Olympians and other athletes who are perceived as the "holy grails" of physical health. 
As high schoolers, we may find it difficult to relate to Olympians, but we have more in common than we think. This year's Olympics revealed that even world-class athletes struggle with mental health, along with many others who report similar feelings. 
In fact, the National Alliance on Mental Illness reports that one in five youths suffers from a mental health condition, and fewer than half receive treatment. 
Homework, test prep, and social pressures are just a few sources of mental strain for high schoolers; adding the competitive nature of high school sports into the picture, it's clear why many of our peers struggle to keep up with summer tryouts, long practices, and figuring out a balance between athletics and academics. 
However, playing the sport(s) we love should not come at the expense of our mental health. As a community, we should focus on supporting each other, both on and off the field, pool, or court.  That's the true Olympic spirit.