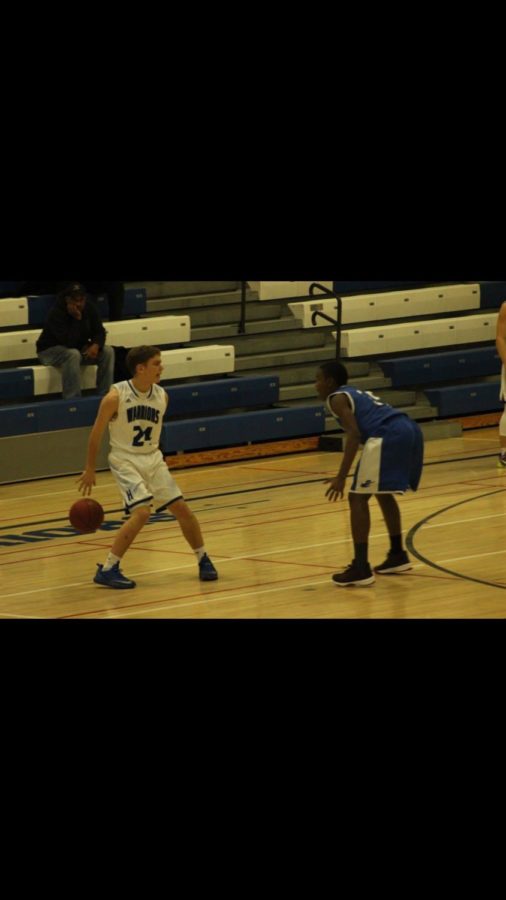 Bryan Richard Renker is a 17-year-old senior at Hall High School who has lived in West Hartford, CT his whole life. He is the youngest in the family, and has two older siblings, both of whom no longer live at home with him after furthering their education at a higher level. Because of this, Bryan lives at home with his mother and father, as well as his pet pug, Muggsy.
Bryan is a devoted high school student who is involved in a few popular extracurricular activities, including the Hall High varsity basketball team and the Hall High varsity baseball team. Also he is one of the four new leaders of the Hall High School fan section, Blue Reign. "Outgoing" is a trait that many would use to describe Bryan's character, as well as being a person who is easy to talk to. When he isn't working hard on his school work or bettering his athletic abilities, Bryan is most likely playing Xbox or hanging out with his friends.
Bryan has a bright future ahead of him, without a doubt. He plans to go to a four year college and to major in business. He is still deciding on whether he wants to play baseball in college or if he wants to focus strictly on his studies.
Bryan Renker, Writer
Dec 21, 2018

Channel 84 News: Top Stories From the Year

(Story)

Dec 07, 2018

From Virtual to Reality: The Effects of Violent Video Games

(Story)

Nov 21, 2018

The New Alternative

(Story)

Oct 26, 2018

Does the innocent-until-proven-guilty precedent still uphold in America?

(Story/Media)

Sep 24, 2018

Malle Intellectis

(Story)