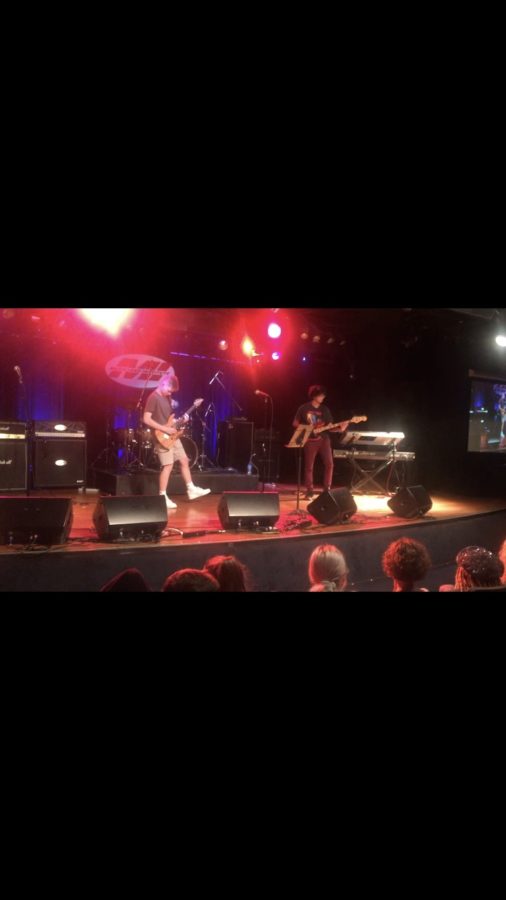 Dan Davidson was born on May 19, 2002 in Vermont and moved to Connecticut when he was two years old. Dan lives with his parents, his older brother and younger sister. His ancestors are half Austrian and half Russian. 
He loves music and plays guitar in a band, and works hard in order to achieve his goal of attending Musicians Institute in Hollywood in order to pursue a career as a musician. Guitarist John Petrucci is his idol and inspired him to do music. At a music summer camp he attended, he got to meet Petrucci. After he met him, that was the moment to inspire Dan to pursue music. 
Dan decided to take journalism because he "feels the class is different from regular English class, and would be more fun." Also, because he is very interested in journalism and feels it is very important to get the word out and report the news. Dan plans to write mostly about politics. 
Dan Davidson, Editor
Jan 17, 2020

Jeffery Epstein Conspiracy Theory

(Story)

Dec 13, 2019

Impeachment Frenzy

(Story)

Nov 06, 2019

Lockdown at 975 North Main Street

(Story)

Oct 04, 2019

New Generation of Music

(Story/Media)