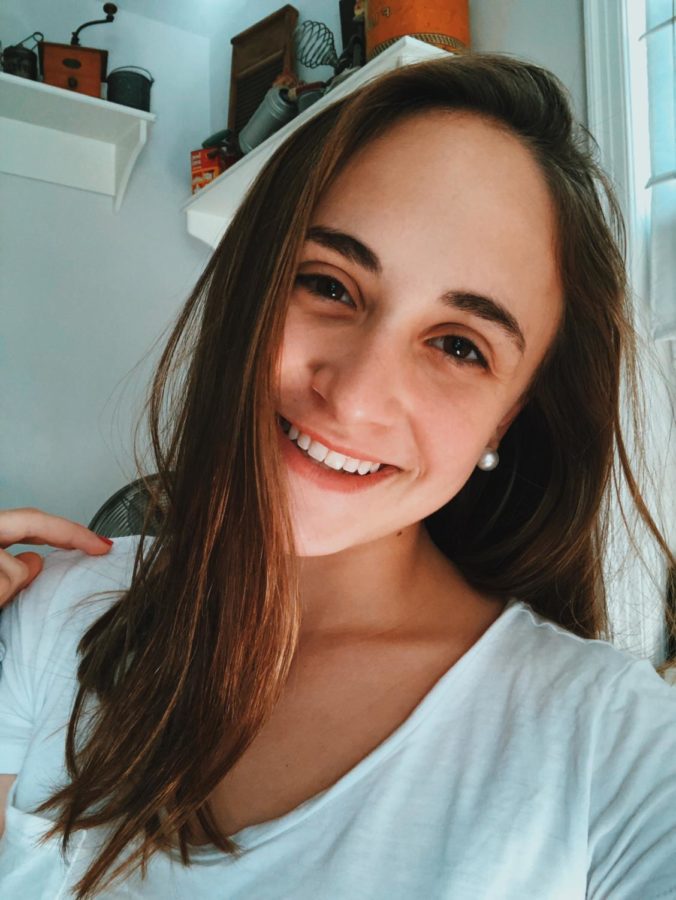 Leah Jackson is a senior at Hall High School in West Hartford, CT. Born in Atlanta, GA, Jackson moved to West Hartford shortly after she was born, and has lived there since 2003. She began her WHPS education at Morley elementary school, after which she attended King Philip Middle School and now, Hall High School. Leah decided to take journalism this year because writing has always been a passion of hers, as she stated that her favorite activity when she was a kid was to "sit down and write down anything and everything in her mind on paper," (Leah Jackson) because it "helped her escape from reality and be creative." (Leah Jackson)
As a young child who had many interests, Leah's involvement in a variety of organizations and clubs has been a consistency throughout her life. She began dancing at the age of 3, and still dances today at the Estelle Jones School of Dance in West Hartford, CT. According to Jackson, her Jewish identity has always played "a crucial role in many aspects of (her) life as a young adult." (Leah Jackson) When Leah was a sophomore at Hall, she was invited by a friend to try out a Jewish teen-led organization called "BBYO" (B'nai B'rith Youth Organization). Instantly, she became a dedicated member to this organization, and now represents the Connecticut Valley Region of BBYO, holding her position as secretary on regional board. BBYO has truly allowed her to "open up as a person," she said. Leah's commitment to Judaism is inspiring, and her ability to connect with other people is something that everyone should learn how to have. 
In her free time, Leah enjoys being with her three dogs, going on walks, baking, and spending time with friends. Her sense of adventure is exciting and she has a passion within her to be open to trying new things. Her post graduate plans include attending a four year university to achieve skills in aiding people through a medical profession, although she is unsure of which one, due to the wide variety of options that that profession presents. Leah is excited and curious to see the opportunities that her last year at Hall has to offer her. 
Leah Jackson , Editor
Jan 16, 2020

Anti-Vax: Yes or No?

(Story)

Jan 13, 2020

Dangers of Social Media

(Story)

Nov 20, 2019

Seriously, Start NOW!

(Story)

Oct 04, 2019

Leaders; Not Lazy.

(Story)