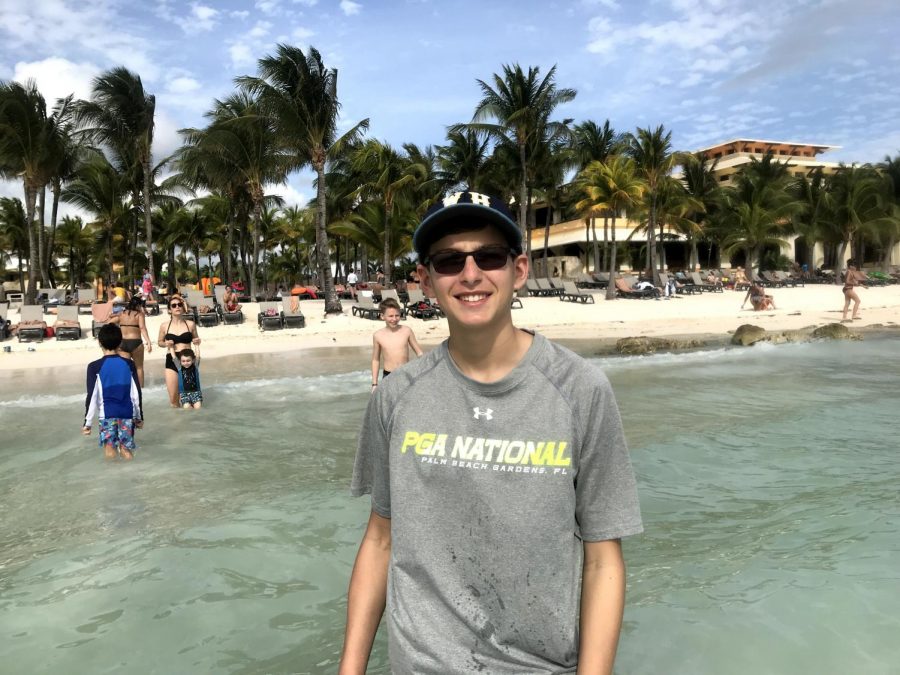 Zachary Berkowitz is a senior at Hall High School and a devoted tennis player. Looking to make his mark in improving his school through the journalism of Hall Record, Zach wants to bring new stories to the public's eyes to bring out change.
Q: What would your ideal job be in the future?
A: I hope to work as an environmental or animal rights attorney. I have always been fascinated by other species, but I didn't seriously consider this field until taking biology and anthropology during my sophomore year. These classes motivated me to educate myself on environmental issues. Upon educating myself, I felt the need to take action.
Q: Who would you most want to interview if you had the chance?
A: I would want to interview Barack Obama off-the-record. Speaking with him off-the-record would give me a unique opportunity to get honest answers about the upcoming election, any regrets he might have, and his most proud moments. I really admire his persistence in both politics and in life.
Q: How are you going try to bring change through the Hall Record?
A: I want to report on issues that aren't in the mainstream media, but may strongly affect people's lives. Writing for the HallRecord can help me inform citizens and even encourage progress.
Q: When did you become interested in this type of writing?
A: Coming from a very civically engaged family, I have always been exposed to the news and current events. During the 2016 election, I began to strengthen my passion for politics and better understand the importance of journalism as the fourth estate.
Zachary Berkowitz, Editor
Jan 22, 2021

The Top Vegan Moment in 2020

(Story/Media)

Dec 18, 2020

When You Lie to the FBI

(Story/Media)

Nov 24, 2020

Are Hall Students Wearing Masks and Socially Distancing Outside of School?

(Story)

Oct 21, 2020

Modern-Day Segregation in Connecticut

(Story/Media)