Review: The 25th Annual Putnam County Spelling Bee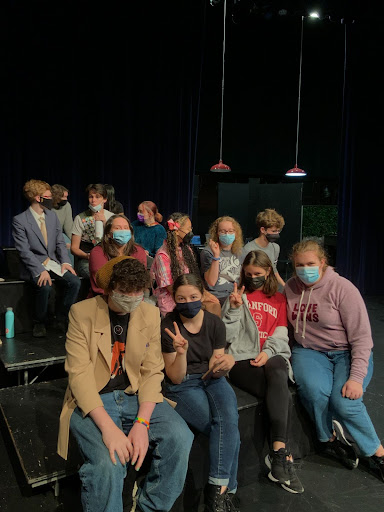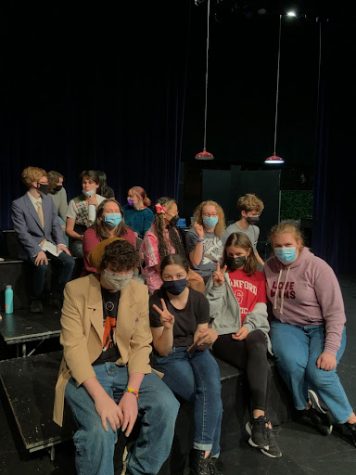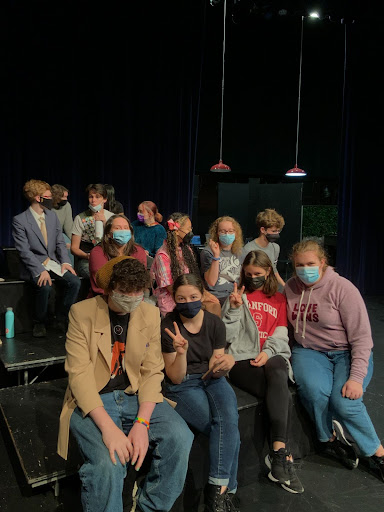 Ok, let's point out the obvious: "The 25th Annual Putnam County Spelling Bee" has already happened. And "Almost, Maine" will have already passed when you read this article, but has not yet occurred when I wrote this. So is there a point to reviewing "Spelling Bee"? Yes! In doing so, I hope to convince you to see Hall Theater's shows in the future. 
As you probably know, Hall had its first musical in decades, and it was fantastic. Now, let me start off by saying, I'm not one to appreciate the arts, and I only went because my friend was an assistant director. So if anyone was going to be a harsh critic of the show, it'd be me. But, I was pleasantly surprised, and honestly enjoyed myself. So why was the show so great?
Let's start with its uniqueness: upon entry to the theater, you are asked if your name can be written down to possibly be called upon the stage (I of course said yes, but was not chosen– this ended up being for the best). On opening night, which I saw, three teachers were called up onto the stage as additional spelling bee contestants to the cast. 
The inclusion of the audience added an intimate feel to the environment, which is especially impressive considering the vastness of the auditorium. In addition, certain teachers (*cough* Don David *cough*) were very creative, adding another layer of humor to the already hilarious production. 
On its own, the musical entertained through deadpan humor and dramatic examples for the "use the word in a sentence" question asked by spelling bee contestants. The result was an audience genuinely laughing the entire time. In addition to the humor, the singing of the cast was phenomenal. Every member had stunning voices that shone through on both their individual and group songs. 
Overall, the show dazzled, and my fellow theater goers agreed– the show was an impressive culmination of work by the cast and crew of the show.  With "Spelling Bee" setting the precedent, the upcoming Hall Theater shows are sure to wow.
"Almost Maine" is the next installment.  Tickets are already available for purchase. It will run from December 16 to December 18 at 7:00 p.m.
The play, Almost Maine, is a series of nine amiably absurdist vignettes about love, with a touch of good-natured magic realism…witty, romantic, unsentimental. A beautifully structured play, with nifty surprise endings (most but not all of them happy)," writes the "New York Times."  
And sophomore Max Cseszko says these "fun yet serious" stories, directed by theatre teacher Spencer Bazzano, allow for lots of lead actors.  So don't forget to get your tickets!