Hall High School Warriors (Redacted): The Who, What, When, Why, and How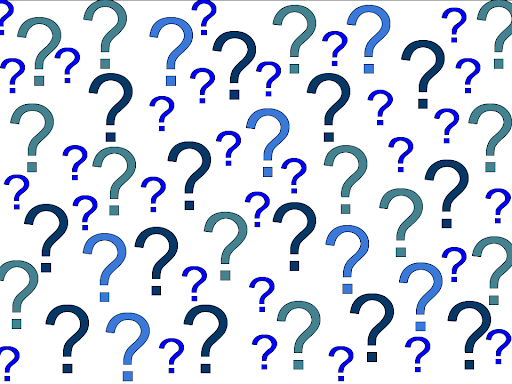 From the Kool-Aid Man to Mickey Mouse, mascots tend to be the first thing that comes to mind when you think about a company. That's why it's so important to pick one that's fun, aesthetically pleasing (in this category, looks are everything), and will stand the test of time. 
As of February, we're currently looking for a new mascot to represent the Hall High community. That being said, I've heard a lot of different reactions from my peers, and I was pretty confused, too. That's why I decided to dive into finding out the Who, What, When, Why and How behind the name change.   
While the West Hartford School Board made the final decision, in some way or another, everyone in our town has become part of the name change process. As with many situations, the conversation about possibly changing Hall's nickname and corresponding mascot, the Warriors, has been going on for a bit now. 
While there had been some discomfort with the names for years, a lot of the initial discourse started in 2012; back when…  
Carly Rae Jepson blared on every pop radio station

the Fierce Five took over the Olympics scene

We all knew how to do the Gangnam-style dance 

Twilight

was still a thing
Even bigger than that, all of us were still elementary schoolers, too busy learning how to add and subtract to pay the situation any mind. 
After all, this was about the "big kids," not us. During that time, there was a stark divide among Hall students, staff, and other people in town about whether the logo at the time (a Indigenous man in cultural dress) was
Negative: offensive and misrepresenting an already marginalized community;

Positive: showcasing Indigenous ties to West Hartford's history; or

Just That: a logo of no real importance. 
No matter where you stood in the debate, there was a lot to take in and think about. Later that year, after months of deliberation, it was decided that Hall would have a new logo, but keep the Warriors name.  
Jumping forward three years to 2015, there was once again a conversation about changing both Hall and Conard's team names and logos. This followed an incident in the fall of 2014, during a sports game between the two schools. The conversations on cultural sensitivity spanned townwide, including board meetings and public forums in February. 
The same debate from 2012 was re-sparked: tradition versus increasingly popular ideas about cultural sensitivity, and the ways different groups have been marginalized throughout history. Eventually, three possible solutions were brought to the table:
keep things as they are, with the addition of more education on Indigenous people and culture;

change the names and mascots

continue use of the Chieftains and Warriors, but reshape the mascots to exclude Indigenous cultural symbols 
After a unanimous vote, the board decided on option three in May of 2015. Later that summer (in July and August respectively), Conard and Hall revealed their new mascots, both of which are still in use today.
While few big decisions were made in the five years following the rebranding, the conversation was still far from over. Starting in pre-pandemic 2020, Conard drama students in SPS devised, wrote, and produced an original play titled, "The Chieftain Project," chronicling the name change. While showings ultimately took place last May, it was almost a year in the making, including efforts during summer vacation, countless hours of research, and interviews with over 40 people. 
Zooming farther out, other local schools (including Northwest Catholic High School, Glastonbury High School, and Newington High School), as well as much larger organizations like the NFL, have also recently changed their mascots and nicknames to no longer include imagery of Indigenous peoples. Just seven months after "The Chieftain Project" premiered, in early December, it was announced that a vote would be held on February 1, 2022 to decide the fate of the Chieftain and Warrior nicknames. 
For context, Public Act 21-2, had recently been passed by our state legislature back in June. According to we-ha.com it stated, "For the fiscal year ending June 30, 2023, and each fiscal year thereafter, no municipality shall be paid a grant from the Mashantucket Pequot and Mohegan Fund established pursuant to section 3-55i, if a school under the jurisdiction of the board of education for such municipality, or an intramural or interscholastic athletic team associated with such school, uses any name, symbol or image that depicts, refers to or is associated with a state or federally recognized Native American tribe or a Native American individual, custom or tradition, as a mascot, nickname, logo or team name." 
This is important to note, because the primary purpose of the 2022 voting session was to determine whether or not the Warrior and Chieftain nicknames violated the aforementioned guidelines, particularly when thinking about how they may tie to the schools' old logos and history. 
After the vote, it was decided that both Hall and Conard's nicknames and mascots would be changed following the 2021-2022 school year. Hall's goal is to have a new mascot chosen by this summer, so we as a school have a lot of brainstorming to do in the next three to six months. 
To make the transition process a bit easier, a forum was created for Hall students to suggest mascots or submit designs. Ideas from the form will then be voted on by a panel of students, parents, staff, and other members of the West Hartford community. Even if filling out surveys isn't usually your thing, the submitter of the chosen idea will receive a $100 gift card, so there's really no harm in trying. Have fun, and may the odds be ever in your favor!