A Guide to This Spring's Marvel Content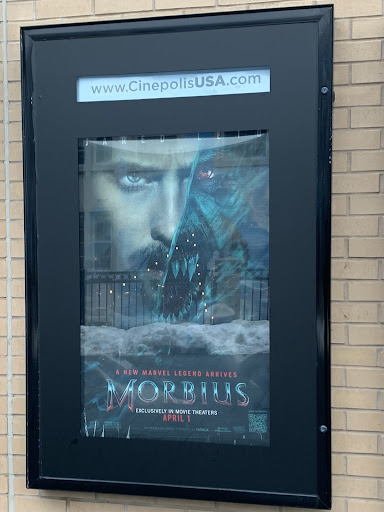 The Marvel Cinematic Universe is exponentially growing and showing no signs of slowing down.  In 2008, Marvel initiated what is now known as Phase One with "Iron Man" and "The Incredible Hulk".  Since then, the average rate of content production has jumped from two movies or shows released annually, to over three. 
Consequently on March 30, 2022, Marvel released the first of six "Moon Knight" episodes, the tenth chapter of Phase Four.  This series stars Oscar Isaac as Moon Knight, Steven and Marc- but that will be explained later.  According to the original "Moon Knight" comics (created by Doug Moench in 1975), before this anti-hero there was Marc Spector, an experienced mercenary who became the Avatar of Khonshu (the Egyptian God of the Moon).  
With this newfound power, Moon Knight created other identities, Steven Grant a millionaire Wall Street banker and John Lockey an unpresuming cab driver.  This show will focus on Steven's identity and how he is forced to navigate through these lives. There is no telling how this new character will fit into the current timeline or how closely the series will follow the original "Moon Knight" Comics, but be prepared for a character focused series with ties of Egyptian mythology.  
Additionally, April 1, 2022,  Marvel is releasing "Morbius", which will most likely tie into the Spider-man and Venom universe due to the addition of an Oscorp building in the trailer (if you know, you know).  Similar to Dr. Strange, Michael Morbius was a doctor.  He survived a lethal blood condition when he was a boy, and later spent most of his time helping those with the same condition.  
In an effort to find a cure, he commits an experiment consisting of vampire DNA.  Though this cures his blood condition, the side effects are arguably more severe.  His powers consist of bat-like echolocation, increased speed and strength, flying and an unyielding blood lust.  This movie will take us along Dr. Michael Morbius' struggle between his past of saving lives and his vampiric desire to end them.   
The final, yet most anticipated, release this Spring is Marvel's "Doctor Strange in the Multiverse of Madness".  The project was announced on July 20, 2019 and after nearly three years, this film will be available for viewing on May 6, 2022.  This film will primarily focus on the repercussions of Dr. Strange's actions in "Spider-Man: No Way Home" as well as Wanda's slightly insensitive and destructive efforts in Westview.
  So before watching "Doctor Strange in the Multiverse of Madness", it is essential to have watched the most recent Spider-Man, as well as the "Loki" and "WandaVision" series.  This movie fits into 2023 of Marvel's timeline, five years after Thanos' snap and introduces new and returning characters.  This includes, the infamous Wong, America Chavez, Karl Mordo and even Christine Palmer (Dr. Strange's presumably dead ex-girlfriend).  
Overall, it will be exciting to see how the Marvel Cinematic Universe connects vampires, Egyptian Gods and the returning superheros.  Moreover, look out for other releases this year such as "Thor: Love and Thunder" (July 8), "Ms. Marvel, Blade" and more.