Performing Arts Post-COVID
Two years after the total shutdown caused by COVID, the performing arts are back! Whether they are better than ever is another story. 
April 2020 was a big blow to the US economy, but while everyone was hurt, the arts were affected significantly more. A sixth lost their jobs nationally, but in the arts, more than half did. Furthermore, while overall employment over the past two years returned to within 1% of pre-COVID, arts are still below 90% of when it first hit.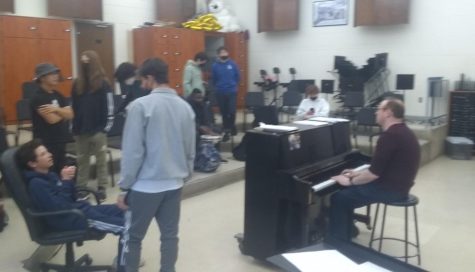 Not only that, but it had an impact on people who want to join the arts professionally. "It's definitely made me more wary." Says Ava Major, the stage manager of Hall's theatre department. "I was planning to do stage management. And film and television were definitely very much affected by COVID […] but Broadway just totally shut down." Now majoring in film and television, they believe that there won't be any long-term impact, even if the fragility of the medium can cause occasional disruptions.
"This really affected us with everybody coming off of online, that really affected people's mindsets,
" Says Derek Williams a junior in the department. "With the background that we can't perform on stage, we'd have to put a mask on, [..] or a face shield to protect ourselves from getting sick."  For many, COVID seemed to slowly suck the love out of the activity"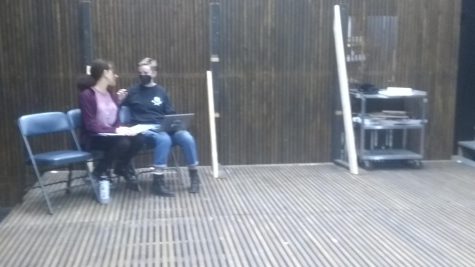 It's not all bad news though- as the year has progressed and restrictions have lessened, Hall is returning closer and closer to the good old days. A Black Box performance of Euripides's Medea will be in late May, and during Pops and Jazz's run, the entire second week was sold out. 
On a larger scale, ticket sales for Coachella support this, having had record sales this year with 198,000 people attending, compared to 2019's attendance of 180,000. On top of that, with Broadway having reopened earlier this year, it looks like everything is going back to normal, albeit slowly.