The Hectic World of College Admissions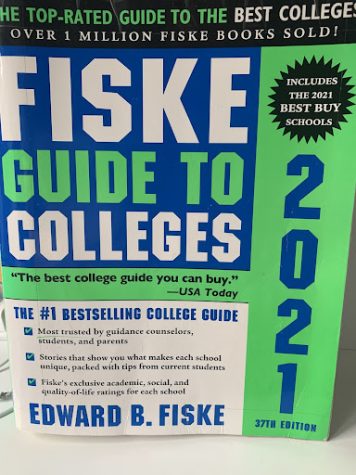 "So, which schools are you thinking about?" is a question that may conjure up some uncomfortable emotions for many current juniors and seniors. The 2021-2022 college admissions cycle is ultimately over, and now it's the class of 2023's turn to make the decisions that will shape our futures. 
While a four-year college or university isn't in everyone's post-secondary plans, the approaching application season is on many students' minds. Unfortunately, some of the feelings of hopefulness and excitement for the future are not at the forefront of students' minds at this time. Instead, doubts and worries flood our thoughts as we contemplate how to navigate through Naviance and when to complete the CommonApp, all with the graduating class' experiences on our minds. 
We are no strangers to an unorthodox high school experience. In fact, most upperclassmen have gone through much of our high school years with remote learning, hybrid schedules, and socially distanced classes. Simply put, the time that's supposed to be "the best years of our lives" have been filled with anxiety and difficulties. Sadly, these struggles have also affected the class of 2022's college admission's cycle, with some professionals calling this year one of the most competitive ones in college admissions' history. 
There are a few different reasons as to why this past application cycle was so intense and difficult. First off, students applied to many more schools than in past years, which has been a steadily increasing tre nd for decades. In fact, over the past 20 years, the number of applications submitted to colleges has increased more than 150 percent. Since the universities that read these applications still have the same number of spots, their acceptance rates have plummeted, given that they can't accept every applicant, no matter how qualified. 
The pandemic has also played a critical role in the competitiveness of the college applications process. Many students who graduated in the class of 2020 or 2021 took gap years to ride out the pandemic and have an attempt at a "normal" college experience. However, by doing so, these already graduated students occupied the spots at colleges to which now-graduating students would be applying. 
The novel test-optional policies at many schools also played a role in the tough admissions cycle. Students applied to more selective universities because they wouldn't have to submit SAT or ACT scores, which just increased the pressure on their peers and just decreased many of their chances at getting into the schools for which they applied. 
To the class of 2022, congratulations. Not only did you spend the majority of your high school careers during a pandemic, but many of you had to endure a college application process with immense amounts of competition and pressure. 
To the class of 2023 and beyond, good luck because you're next!