Mystery Teacher
Emma Kingwell, Assistant Editor-in-Chief of Hall Highlights
May 31, 2022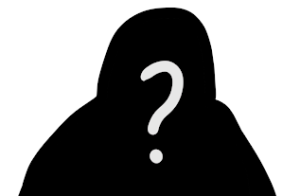 EK: Have you always lived in Connecticut? 
MT: I was in New Hampshire for a few semesters early in my college years, but Connecticut has always been home.
EK: How long have you been teaching? 
MT: I've been teaching for nine years overall and I am in my fourth year here at Hall.
EK: Did you have any other jobs before being a teacher?
MT: I did, actually, I worked for an organization that supports and advocates for people with intellectual disabilities. I was a summer camp counselor, then ran a summer camp where I was also a recreation counselor.  Then I worked in one of their residential facilities. I worked there for seven years altogether.
EK: What would you be doing right now if you weren't a teacher?
MT: It's hard for me to imagine a scenario in which I'm not teaching, but if I wasn't, I would be doing something in political science related to developing policy or research.
EK: Cats versus dogs?
MT: Dogs. The right answer is always dogs.
EK: Favorite TV show or movie?
MT: My favorite TV show is the "West Wing."
EK: What was your favorite subject in high school?
MT: I was always a humanities-minded person in high school, so history, psych, and gov were at the top for me.
EK: Something only your students will know? 
MT: I may have been told once or twice that I have a bit of a heavy bias towards my college alma mater. On occasion, I may say that going there is better than going to Yale or Harvard.
EK: Would you like to provide any hints?
MT: A hint…how about this…I am a fan of two teams (for different sports) that are from cities with an intense rivalry. Some may say the baseball rivalry between the cities is the best in sports.
Students and faculty… Do you have any idea who this teacher could be?
Mystery Teacher: Joel Ortiz!