TOP Five Characters in Anime Who Shook the Internet
Entertainment called "Anime"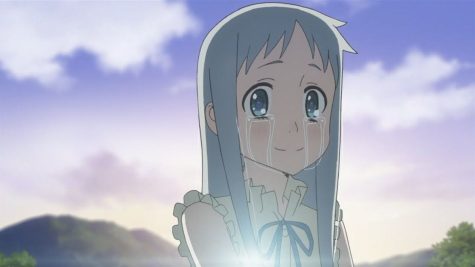 Emotions make humans human. When you lose someone special, you feel sad. When your important person gets in trouble, you feel scared. When your favorite person suddenly disappears, you feel like there is an empty hole in your heart. These emotions hurt, but it teaches you how living thing is fragile and can be easily destroyed. To a lot of people living in this world, Anime is the source of teaching people these feelings. Anime might not be real, but as you start watching the show, you will begin to connect with the character who you feel is special to you. In this article, I will tell you the top 5 characters that people emotionally got damaged and shook the world.
Portgas D. Ace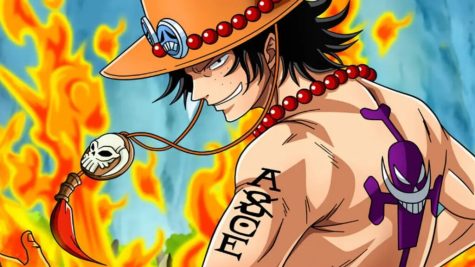 The first character is Portgas D. Ace. He is a character from the anime called One piece. He is a sworn brother of the main character, Monkey D Luffy. And because of how he cared for his brother gained popularity from One Piece. As a way of revenging Black beard for killing his crew. In the fight between Blackbeard, he loses and gets captured by the Navi. However, His sworn brother Monkey D Luffy comes to save him.  He was set free by his brother, but he protected his brother from Admiral Akaninu and died. One-piece fans were shocked, yet, they were proud of what he had done, and people acknowledged him as a true brother of Luffy. One piece is a series that has lasted for more than 20 years, and Ace's death is one of the saddest scenes in the One piece series.
Going Merry
Next is Again, a character from one piece, Going Merry. Their first encounter was when Luffy and his crew protected the village from Black cat pirates. The ship was made by servant Merry. From there, the journey of Mugiwara Pirates and Going Merry began. As Straw Hat pirates gained crew members and were loved by them, Going Merry became a genuine crew member. In the journey, Going Merry has dealt a lot of damage. In the Enies Lobby, Mugiwara pirates fought with the secret government CP9 to save his crew. After drafting them, Going Merry came to help ride the waves. After bringing them to safety, Going Merry cracked in half. And they had to say goodbye to going merry, which gave a big shock to the viewers. And became the most loved Pirate ship in Anime. 
Jiraiya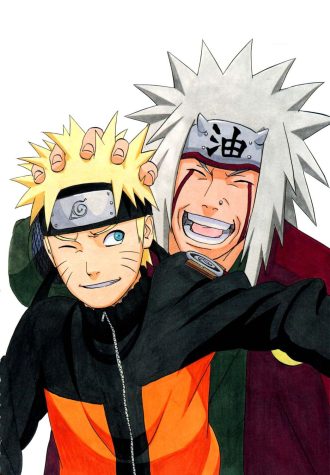 Next up is a Character from Naruto, Jiraiya. Jiraiya is Sannin of Village of  Konohagakure. He is a  pervert and master of stupid ninjutsu. On the other hand, Jiraiya set himself on a journey through the world to gain and learn new knowledge and ninjutsu that will help his own village.
And in the visit to Konoha village, he met Naruto, and the pure personality he has even though he carries a dark past made Jiraiya to make Naruto as his disciple and loved him like his own son. The end of Jiraiya shocked the viewers since Naruto, the main character, had lost his parents young, and Jiraiya was like a father to him. People who were watching felt the pain of Naruto as they were Naruto which made viewers cry and made the death of Jiraiya one of the memorable emotional scenes in Anime. 
Rengoku Kyojuro
Rengoku Kyojuro is a character from Kimetsu no Yaiba or Demon slayer. He is a flame Hashira, one of the nine strongest swordsmen in the Demon slayer corps. Kyojuro has a sense of duty instilled by his mother, who passed away in childhood. He believed it was a duty to protect the Innocent from Demons and became a Demon slayer to serve humanity. In a Mugen Train arc, Kyojuro was killed in battle against Akaza, the demon who held the position of Upper-Rank Three within the Twelve Kizuki. He failed to defeat Akaza yet, motivated the main character Tanjiro, and his friends Zenitsu and Inosuke to become stronger. Rengoku's earnest, noble personality and perseverance shocked many during the fight against Akaza. His last words "take care of your body" and "set your heart to blaze" gave many people courage, and his kindness in caring for Tanjiro till the end of his life made many viewers shed tears. 
Miyazono Kaori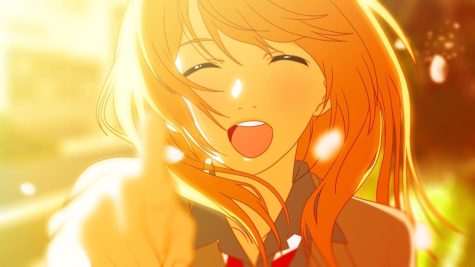 Miyazono Kaori is Shigatsu Kimi no Uso's main heroine, known as Your Lie in April. She is a genius Violinist who dreamed of playing with the protagonist Arima Kousei. She helped Kousei return to playing Piano and helped him recover from the trauma of his mother's passing away. Her personality is bright and cheerful. No matter what kind of situation she falls into, she never says negative things and always thinks about how to succeed instead of being scared of failure. However, she had an illness since she was little and unfortunately passed away. What made many watchers cry is the great foreshadowing behind the Title "Your Lie in April" and the letter that she lefts for Kousei before death. The young youth music Anime has affected many people by showing youthfulness, and a miserable ending, showing not everything has a happy ending and that people are fragile and precious beings.
At The End
People often think of anime as a cartoon for kids, but that stereotype is 100% wrong. In anime, there is always a life lesson to learn from and characters that will fit your personality that you can emphasize. Some people even like the character more than people living in real life. If you can not still agree on Anime, give people emotional feelings. Then try to start watching one of the anime I have written about. There are millions of anime and different genres to choose from. Try watching anime when reality is hard, and you want to escape reality. It will motivate you to work harder or fight against a problem you are facing. Anime might not be real, but it has touched and given people emotional feelings such as courage, sadness, anger, and many other emotions that people experience in reality. 
Sources:
14 Sad Anime Moments and Scenes That Actually Made Us Cry, WhatNerd, 1 Sept. 2022, https://whatnerd.com/sad-anime-moments-scenes-made-us-cry/. 

Kemner, L. (2022) 10 saddest moments in Shonen Anime, ranked, CBR. Available at: https://www.cbr.com/saddest-shonen-anime-moments-ranked/ (Accessed: January 5, 2023). 

Top 10 saddest moments in anime (no date) TheTopTens. Available at: https://www.thetoptens.com/animes/saddest-moments-anime/ (Accessed: January 5, 2023). 

Lindwasser, A. (2022) The 15 saddest anime scenes of All time, Ranker. Ranker. Available at: https://www.ranker.com/list/saddest-anime-scenes/anna-lindwasser (Accessed: January 5, 2023). 

Going merry

(no date)

One Piece Wiki

. Available at: https://onepiece.fandom.com/wiki/Going_Merry#:~:text=The%20Going%20Merry%20was%20the,Mer%C4%AB%3F (Accessed: January 5, 2023).

Jiraiya

(no date)

Narutopedia

. Available at: https://naruto.fandom.com/wiki/Jiraiya (Accessed: January 5, 2023). 

Armitage, H. (2022)

How jiraiya dies in Naruto: Shippūden (& which episode it happens)

,

ScreenRant

. Available at: https://screenrant.com/naruto-shippuden-show-jiraiya-death-episode/ (Accessed: January 5, 2023). 

(no date)

海外反応まとめブログ館

. Available at: http://kaigai3533.blog.fc2.com/?mode=m&no=58 (Accessed: January 5, 2023). 

Kyojuro Rengoku

(no date)

Kimetsu no Yaiba Wiki

. Available at: https://kimetsu-no-yaiba.fandom.com/wiki/Kyojuro_Rengoku (Accessed: January 5, 2023). 

Admin (2021)

【鬼滅の刃】煉獄杏寿郎の死亡は涙なしでは見られない!!感動の最後を改めてまとめていきます。 – vod introduction

,

VOD  Introduction – ~あなたのためのVOD紹介~

. VOD  Introduction. Available at: https://ipcprlegislative.org/kimetu/homura/ (Accessed: January 5, 2023). 

Kaori Miyazono

(no date)

Shigatsu wa Kimi no Uso Wiki

. Available at: https://shigatsu-wa-kimi-no-uso.fandom.com/wiki/Kaori_Miyazono#Shigatsu_wa_Kimi_no_Uso (Accessed: January 5, 2023). 

四月は君の嘘へのアニメ海外の反応

(no date)

アニメ海外反応まとめ[あにかん]

. Available at: https://anime-kaigai-hannou.com/anime/Your-lie-in-April.html (Accessed: January 5, 2023).