Hall High Theatre Department Presents '''Small Mouth Sounds'''
The Hall High Theater Department is presenting '''Small Mouth Sounds''' by Bess Wohl on May 11,12 at 7PM and May 13 at 2PM and 7PM in the Hall Blackbox.
"it is about six people who live in the city, who go on a nature retreat to find themselves and to deal with things in their normal life that they need to deal with. "Said Mr Spencer Bazzano (Hall High Theater Teacher)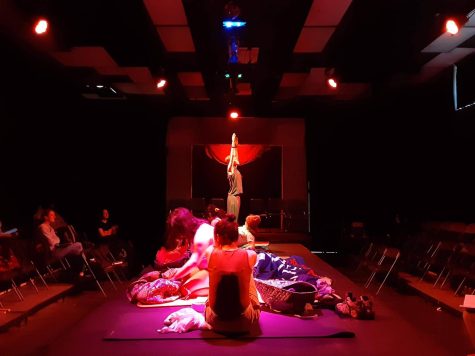 "For much of the play's 100 minutes, most of the characters do not speak. It takes place at a weeklong spiritual retreat where silence is enjoined, although Ms. Wohl's ingenuity and the sympathetic direction of Rachel Chavkin allow us to read the bleeding hearts of the characters with a lucidity that no amount of dialogue could improve upon." Said Charles Isherwood (New York Times Author)
In Small Mouth Sounds, six characters share a similar quest for happiness. Jan, Rodney, Ned, Alicia, Joan, and Judy gather in an obscure area. When they are all together, a ghostly voice speaking into a microphone addresses them. The Teacher, as he is called, speaks knowingly and slowly, providing instructions that are often vague and filled with sarcasm.
"I picked the show because it's a very modern show, which we haven't done in a long time. It is a female playwright, so it's always great to produce female playwrights works. Also the additional challenge of having the 50% of the play be silent was something I want the department to experience and try and it's new and it's exciting and it's different, which are all things that I strive for in the theater department to try to produce things that produce shows that other high schools wouldn't be doing."Said Mr Bazzano
The cast behind '''Small Mouth Sounds''' includes Summer Neiditz  playing Joan, Margaret Devlin playing Judy, Katherine Devlin playing Ned, Ben Spaeth playing Rodney, Veronica Vaccaro playing Jan, Rory Allen playing Alicia and Derek Williams playing the  Instructor.
"I would say come see the show. The actors are phenomenal. The acting is really, really top class, much stronger than your typical high school theater show that you would think of coming to see. It's a different show that doesn't get produced very often, so you're not gonna see it, you know, around at all. So it's just an exciting new play. It was written only two years ago and uh, yeah, it's gonna be a lot of fun." Said Mr Bazzano
Halls theater department has put on several show this year including '''Comedy of Errors''', '''Little Shop of Horrors''' and now '''Small Mouth Sounds'''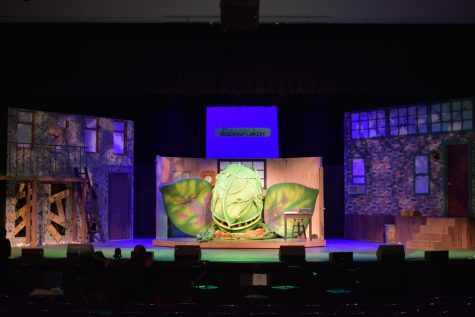 You can find tickets at Hall High Theatre.Ludus.com 
Leave a Comment