Top 5 Movies to Binge during the Holidays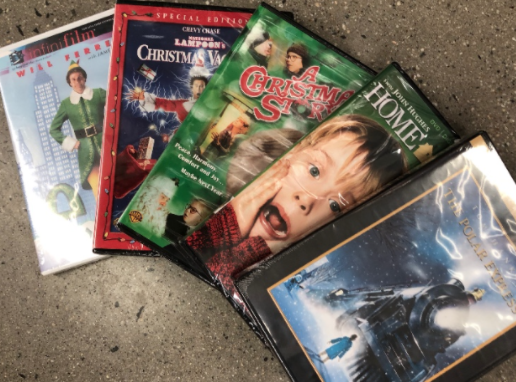 Hang on for a minute...we're trying to find some more stories you might like.
Top 5 Movies to Binge during the Holidays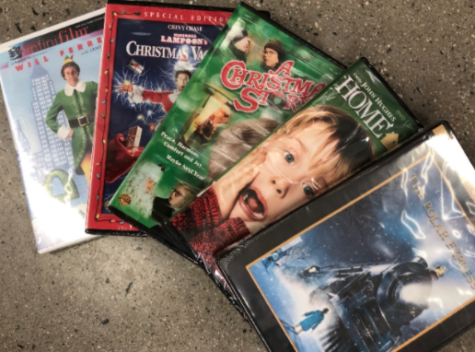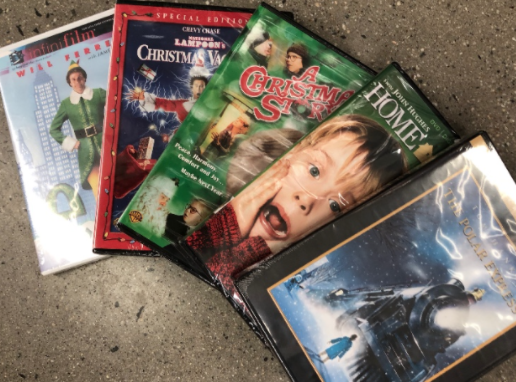 It's the holidays, which also means it's the time for holiday movies. There are all kinds of holiday movies, from the all-time classics (Elf, A Christmas Story, It's a Wonderful Life), to the ones that could just kill your Christmas spirit. There's no voice- over narration, but the video still manages to show everything from how different adaptations have played but, also how many Christmas movies feature a surprising number of explosions. The music is also entertaining. I've got several for you this holiday season.
So read on, for the Top 5 holiday movie list you'll find, and the only one you'll need!
*Please note, these movies are in no specific order of greatest to bad, or vice versa*
National Lampoon's Christmas Vacation:
Everything that can go wrong does go wrong in just one small vacation. No break for Clark with his crazy family; as the christmas tree goes up in flames, the turkey is incinerated, and the in laws displeased. Best not speak about what happened to the cat. Clark has taught us no matter how bad your christmas vacation is, you are always going to have the people you care about and love around you and that is all you need. The movie is hysterical and is definitely a great family movie to watch.
Home Alone:
Taking security tips from Kevin Mcalister who is a smart kid. His family left him behind during a rush to the airport. So he is home alone and is left to his own devices on setting booby traps from the robbers. Home alone has lessons to teach about love, care and the perils of leaving your child home alone during a Christmas Vacation. A splendid movie to watch alone or even with a friend or two.
A Christmas Story:
A boy named Ralphie must go through typical days of boyhood. If you ever heard of the famous movie quote "YOU'LL SHOOT YOUR EYE OUT KID!" then this is the movie you were looking for. It is about the adventure of a kid named Ralphie who must deal with bullies, his parents not trusting him and this quest for a rifle for christmas. An all around great movie that friends and the family will love. A Christmas Story teaches you life lessons about the difficulties of growing up and is a wonderful, relaxing, little movie that will never get old.
Elf:
This is a charming movie about a human raised by elves, who then ventures from the North Pole to the streets of New York City searching for his dad. Will Ferrell plays the funniest, humorous elf ever.  He eventually finds love with a girl and his family from NYC and from the North Pole. This movie inspires you to cherish the people that you care about and does so through a fantastic adventure.
The Polar Express:
This animation movie takes you on an adventure with a boy who has doubts about Christmas and the truth behind Santa Claus. Is he real or is he fake? The boy goes on a magical train ride with a loving conductor (Tom Hanks) to find the truth of what Santa has to bring to Christmas.The movie has great songs that you can sing along with and shows you the best of Christmas spirit.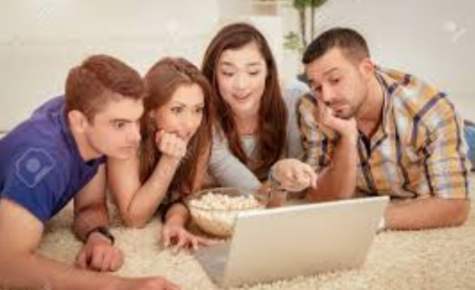 These 5 movies are all about finding the meaning of Christmas,by joining in the adventures of those who are on a quest to have their Christmas questions answered. If your wish is to be part of the adventures and you are searching for that little bit of extra holiday spirit,  sit down and get comfy with a blanket wrapped around you. Get that fire burning in the fireplace and make yourself a cup of steaming hot cocoa with extra marshmallows. Curl up alone or with your family and friends, decide which of these movies appeals to you the most, You can pull one of these off of Netflix or Apple TV, or cable on demand or pop in a dvd or if you are an old timer. However you like, you will not be paying much for two hours of sheer pleasure. When interviewing some students on what they believe makes a perfect Christmas movie. Hall High Student Ej Echevarria (Elias) said "Family makes a perfect holiday movie." Not only did he say that but Hall high lacrosse warrior Cyrus Gibson, said "Magic, a lil something something makes a perfect holiday movie." All in all we concluded family and friends makes a wonderful holiday movie.