No Means No!
December 19, 2017
Filed under News
Hang on for a minute...we're trying to find some more stories you might like.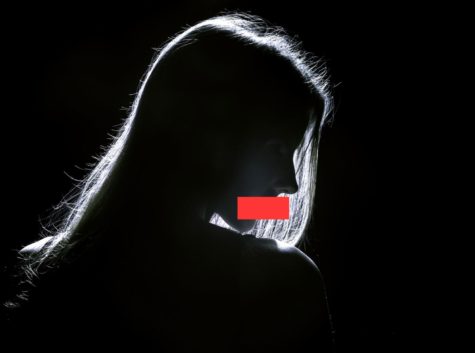 Background info:
Sexual assault is very common in the US. RAINN states, "every 98 seconds an American is sexually assaulted, every 8 minutes that victim is a child, and only 6 out of every 1,000 perpetrators will end up in prison."=
In October 2017 more than 80 women in the film industry accused Harvey Weinstein, an American filmmaker, of sexual assault. This event resulted in Weinstein being fired from his own company and triggered a global phenomenon in which people come forward to accuse those who are famous and/or of power. Almost every single day accusations are being made against politicians, journalists and employees in the entertainment industry. But why now?
What is Sexual Assault?
In order to set the scene, we must define what sexual assault is. According to RAINN, sexual assault is "sexual contact or behavior that occurs without explicit consent of the victim." Please keep in mind that both men and women can be victims of sexual assault.
"One out of every six American women has been a victim of an attempted or completed rape in her lifetime (14.8% completed, 2.8% attempted)," and "one out of every ten rape victims are males," states RAINN.
The Accused
Many household names have been accused of sexual assault recently, and it's not just exclusive to Hollywood. Government officials like U.S. reps. John Conyers and Blake Farenthold have been accused. Furthermore, one popular government official in the news is Senator Roy Moore (R) of Alabama, who ran for reelection. Moore was accused of sexually assaulting multiple young girls – one being 14 when he was 32. Luckily, he was not elected for the seat. It doesn't stop there, however. The journalism sector has had its fair share of sexual allegations, too. Mark Halperin, an ABC news journalist, Michael Oreskes, a NPR news chief, and Matt Lauer, host of the 'Today' show have all been accused of sexual assault. Matt Lauer, for example, gave inappropriate adult products to colleagues, showed his private parts to female employees randomly without permission and often partook in games of "f—, marry, or kill," where he openly state co-host names to sleep with.
And this is just a small drip in the rain. There are many more accusations, especially in the music world with sexual assault accusations against Russell Simmons and, strangely, Melanie Martinez. Martinez shows that sexual assault isn't just conducted by males but can also be girl-on-girl. Melanie Martinez's friend, Timothy Heller, posted on Twitter a long story revealing how Martinez sexually assaulted her. When Timothy Heller was asked by The Fresh Committee why she specifically named Melanie Martinez she replied:
"I was in denial for a long time that my friend did this to me. I really loved her! So part of me was still protecting her. I didn't do this to hurt her. But I decided to name her based on what her fanbase is like. These are young children, who were looking up to her as someone who is there for them with their struggles with mental illness and depression. As someone who struggles with mental illness first hand, I felt that I could no longer stay quiet about this. I know that now a lot of them are in denial and are choosing to not believe me, but I was in the same type of denial. I loved her too,"
Social Media's Impact
Social media and journalists play a key role in seeking out the accusers. It is the journalist's job to find out the truth and share it with the public. Articles written about sexual assault cases are uploaded onto magazine and newspaper websites where they are then shared by Twitter and Facebook users. Social media being at the forefront of communication resources, many victims of sexual assault have come out and voiced their experience on social media platforms. It is easier to seek out the truth nowadays compared to 15+ years ago thanks to social media's existence.
The Punishment
In most cases of sexual assault, the sexual assaulter loses their job. For example, Matt Lauer of the 'Today' show lost his job only a day after a victim of his complained about his misconduct. In a way, Roy Moore also lost his job, for he was not re-elected senator. Losing your job is not the only form of punishment you face; another is the loss of respect from those closest to you. Once sexual assault allegations regarding Roy Moore began to surface, many of his supporters stopped supporting him. This is verifiable, hence his opponent won the election. Melanie Martinez also lost supporters. Some fans even burned merchandise of hers and posted the burning of the merchandise/the aftermath of the burning onto social media, as well as creating hashtags, like "#MelanieMartinezIsOverParty" on Twitter.
Answering Questions: Why Does Sexual Assault Occur?
There are many factors in the reason it occurs. Some people can't take no for an answer, some have issues with control and power, some lack respect and boundaries, and some are blinded with substance abuse. In all of these examples, the aggressor doesn't understand that the consequences in the future trump the satisfaction they get temporally.
Answering Questions: Weinstein Effect, Why Now?
After victims of Harvey Weinstein came forward, other victims of sexual assault did, too, because they felt encouraged. Much of the time, victims of sexual assault never admit to being sexually assaulted, for they fear no one will believe them. Oftentimes, this makes victims feel alone. They also may be embarrassed or in denial when it occurred. According to RAINN, "94% percent of women who are raped experience symptoms of post-traumatic stress disorder during the first two weeks following the rape. 33% of women who are raped contemplate suicide. 13% of women who are raped attempt suicide. Approximately 70% of rape or sexual assault victims experience moderate to severe distress, a larger percentage than for any other violent crime." This being said, it is crucial that we support victims of sexual assault and hold sexual assaulters accountable for their wrongdoing.