Under New Leadership, UConn Looks to Rebuild Struggling Basketball Program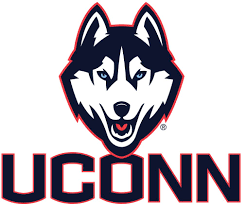 Hang on for a minute...we're trying to find some more stories you might like.
A good portion of this year's Hall senior class will spend their next four years at the University of Connecticut, traditionally a powerhouse in the sport of basketball. Seniors at UConn however, have seen their school make just 1 NCAA tournament during their time in Storrs. The team, which won two national championships in the for year span between 2011 and 2014, failed to find success after "Olliewood": not in the AAC, not in the NCAA tournament, and certainly not on the recruiting trial, where Kevin Ollie looked overmatched and ill-prepared.
Ollie's dismissal last year shocked nobody, as the 2018 iteration of the Huskies languished in the basement of AAC and exited in the conference tournament's first round against Southern Methodist. His replacement – Dan Hurley, formerly of URI –  is another coach with significant experience.
Before Hurley, the Rhode Island Rams hadn't reached the NCAA Tournament since 1999. His six year stint, however, yielded an Atlantic Ten Conference title and two NCAA tournament wins, including a thriller this year against Oklahoma and a likely top-10 pick, Trae Young. His teams are known for playing fast-paced transition basketball, which UConn fans will be happy to hear after watching a stagnant, isolation-heavy offense this year.
Now at Uconn, Hurley will have at his disposal senior star Jalen Adams, one of the most few bright spots in recent UConn history. Adams averaged a team and career high 18.1 points per game in his junior year, but found little help from his supporting cast. Adams' assist numbers were down from his sophomore campaign, and for good reason. Ollie's lackluster recruiting left raw underclassmen like Christian Vital and Terry Larrier in key roles, and neither was able to pick up the slack left by Rodney Purvis following his graduation in 2017.
Things won't get any easier for Hurley this year, as Ollie's sudden departure left UConn relatively handicapped on the recruiting trail. Their only commitment came from 3-star Brendan Adams, leaving the Huskies with the 114th ranked class in the country, which is only good for placing 9th in the AAC. Such a position is almost unthinkable considering the Huskies signed the 8th ranked class just two years prior. That 2016 class is turning out to be one of the most underwhelming in Husky history, as UConn looks prone for another bottom of the barrel finish in the American Athletic Conference next season.
If change is to occur for the Huskies and Dan Hurley, at the earliest  it will occur during the 2019/2020 campaign, where Hurley will have his first recruiting class at his disposal. More likely is that UConn will begin to truly compete in the AAC during the 2021 or 2022 campaigns, after the Huskies find a scorer suitable of filing Jalen Adams' shoes. UConn fans should be optimistic for the future, but an immediate turnaround given the current roster would be nothing short of miraculous. To put the state of the program in perspective, several prominent basketball writers considered Hurley's move from Rhode Island to Connecticut a lateral one, especially given the state and school's current financial situation.
Still, this is University of Connecticut Basketball, so expectations will be high. Hurley worked miracles with recruiting at URI, and he will be tasked with doing the same at UConn. Ollie's mismanagement left relationships between the university and Connecticut prep schools severed, the same schools that produced Andre Drummond, Isiah Thomas, and Mo Harkless in the past. Should those relationships be repaired, however, a quick rebuild is not out of the question. Basketball magic has come out of Storrs in the past, and the only question now is if Dan Hurley can coax it out once again.