Spider Man Returns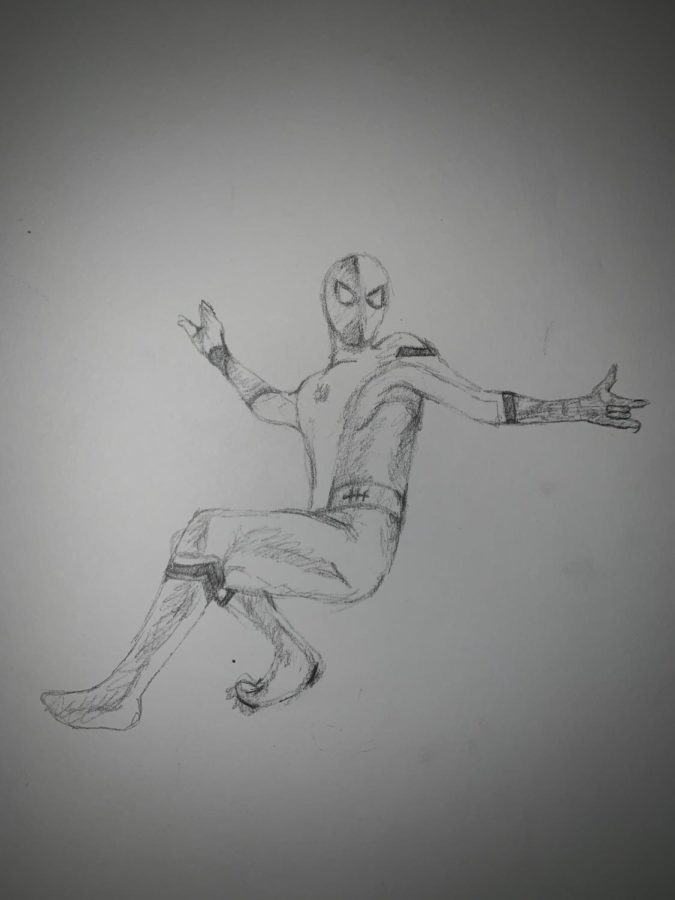 Benjamin Bozmer, Writer
October 3, 2019
The end of summer brought the bad news: Spider-Man's fate was uncertain. 
After having partnered with Disney for four and a half years and allowing Spider-Man to be in the incredibly successful Marvel Cinematic Universe, Sony Entertainment was pulling the superhero out of the Marvel world due to financial agreements between the two studios.  The conflict was not resolved until late September. In the process, the conflict shed some light on who really owns these comic book characters and how much is at stake.
First, a little history. Spider-Man was created in 1962 by comic book legend Stan Lee. Peter Parker was a high school teenager who led a double life as the crime fighting hero named Spider-Man who had superhuman strength and could swing from webs. Lee created the character because he noticed that teenagers, who were a large amount of his audience, didn't have a superhero of their own. The only teenage superheroes at the time were just sidekicks. 
Spider-Man quickly became a favorite among teens and adults alike, with hundreds of thousands of comics sold each year. But around the late 1990s, the company that owned Spider-Man, Marvel Comics, was in danger of going bankrupt. Some of the other characters that Stan Lee had created were not selling that many comics. But, Spider-Man was still a successful brand. This didn't escape Sony's notice. 
In 1999, the Sony acquired the Spider-Man rights from Marvel for $7 million. Marvel actually offered Sony many more characters, like Black Panther, for a grand total of $25 million, but convinced that no other Marvel character would ever be as popular as Spider-Man, Sony refused. 
But, Marvel was soon coming up with ideas of its own. After creating financial and critical hits like the X-Men movies in the early 2000s, the company came up with the idea of creating a "cinematic universe": Stories where all of the superheroes from the comics would populate the same universe on screen. 
Beginning with Iron Man and the Hulk in 2008, the MCU films quickly grew to be a worldwide phenomenon.  To date, they've grossed over $20 billion worldwide. This success led, in 2009, to Marvel being bought by an even more successful company, Disney, for $4.24 billion.
The catch was, Spider-Man was excluded from the universe due to the 1999 deal that gave the rights to Sony. Sony, after having rebooted the character in the Amazing Spider-Man series in 2012 (to mixed results), noticed the incredible success that Marvel was having. At the same time, Disney realized that this was a great opportunity to bring in one of the most popular comic book characters of all time. 
During February of 2015, the two mega-entertainment companies agreed to allow Spider-Man to join the Marvel Cinematic Universe for five films (two solo movies and three ensemble films). Under the agreement, Marvel Studios, a division of Disney, would produce the two solo movies while Sony would distribute them. Sony would also receive 95 percent of the profit.
In 2016, Spider-Man first appeared in Captain America: Civil War. The character of Peter Parker was played by an actor named Tom Holland and his portrayal was met with enthusiasm. His two solo and three ensemble movies were also huge hits, with this summer's Spider-Man: Far From Home becoming Sony's highest grossing movie. Unfortunately, the five-movie deal was now up. 
When the news broke in August that the deal was not going to be renewed and
Spider-Man would not be on screen with the other Marvel characters, many people were shocked and confused, especially because there hadn't been an ending for the character. But, it all came down to money. 
Realizing what a money-maker Spider-Man was, Disney wanted a bigger share of the profits. The company asked for 50 percent. Sony refused to budge and took the character out of the franchise. With Spider-Man being such a key figure in the Marvel Cinematic Universe, the future of his character was now uncertain. 
Then, in late September, after a month of controversy, a new deal was reached. Sony and Disney will partner together one more time for Spider-Man to have a last solo film to be produced in 2021 as well as one more ensemble film to be produced at a later time. 
As a huge Spider-Man fan, I'm grateful that these two competing companies were able to come together to make this type of deal.  While the character is going to continue to be a part of this massive universe for a little while longer, I know that Spider-Man's long term future will remain up in the air.