Humans of Hall – Edition 6: Beau Williams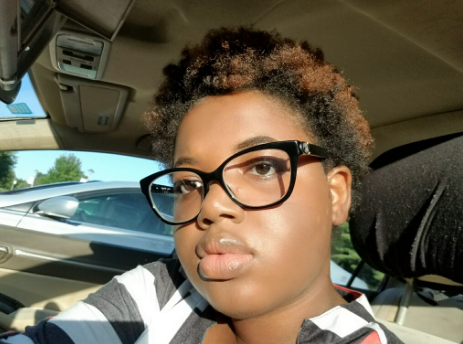 The students of Hall are notorious for their talents. Our school has a plethora of skilled photographers, amazing performers, and award-winning music groups. Among all this talent, senior Beau Williams stands out. As an aspiring filmmaker, she immerses herself in every opportunity that the community provides. 
Beau's favorite class is acting, as it's one of the few classes where she can use her creativity both as a performer and a visual artist. It's also a space for her to "release all the energy [she builds] up sitting in math class." 
However, filmmaking alone isn't enough for Beau. In fact, with every production she develops, she has a specific goal in mind: "My greatest passion is a mix between activism and filmmaking," Beau explains. 
"As a minority, I think there's a lot of room for improvement in this country with regards to injustice and underrepresentation, and I want to be a part of the solution," Beau says.  
This desire to make a difference can be attributed to the time and climate she's grown up in, especially with the peak of progressive ideals and the growing use of visual media.  Additionally, Beau recognizes the significance of her own voice in this day and age.
Her solution: speaking out through film. While Beau appreciates film as an art, nothing beats its capacity to impact public opinion and allow anyone to have a space to voice their thoughts. 
As one of the leaders of Hall's Improv Club, Beau literally inspires her peers to use their voices by engaging them in various acting exercises.  Beau is also one of the leaders of Hall's Social Action Club which aims to address and fight against injustices faced by the community. 
Beau Williams is a pioneer, a changemaker. With every action, she's teaching the world that justice can be fought for through any medium, even—and especially—through filmmaking.