The One Where They all Get Back Together: The Desired Reunion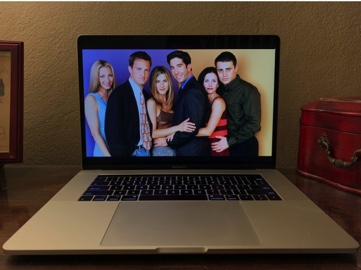 The iconic coffee-loving gang of New York City from the TV sensation Friends, one of the most well-known, iconic, and influential shows of all time, is coming back together for a sought-after reunion sixteen years after it ended.  This show has carried on its popularity way beyond its finale thanks to the streaming world of Netflix. The reunion episode will be 'an untitled unscripted special' which, sad to say, means no official reboot will be debuting on HBO Max, a new streaming service HBO will launch in May.  Along with this one-time special, the media source will also include all 10 seasons worth of episodes which originally aired in 1994 on NBC.  
All six original members of this admirable show will be returning to the Warner Brothers studio in Burbank, California where they originally filmed. This beloved program was one of the most-watched shows on Netflix alongside The Office until WarnerMedia reclaimed their rights to the ownership of the show and made it only accessible via HBO Max.  According to the Wall Street Journal, the service is paying up to 425 million dollars to acquire the show for only five years as a part of their digital library.  Kevin Reilly, the chief content officer of HBO Max states that he was "… delighted in seeing [the show] catch on with viewers generation after generation. It taps into an era when friends — and audiences — gathered together in real-time and we think this reunion special will capture that spirit, uniting original and new fans." 
The main cast of the show Jennifer Aniston, Courtney Cox, Lisa Kudrow, Matt LeBlanc, and David Schwimmer announced the thrilling news via their Instagram feeds (except for LeBlanc, who posted a photo from the show M*A*S*H, and Matthew Perry, who at the time, did not have an Instagram) with a picture of a Rolling Stones cover back in 1995 captioned "It's happening…".  This set exhilaration throughout the internet ranging from die-hard fans to celebrities sharing their reactions and joy for the future get-together. Plus, the initial directors of the show Kevin Bright, Marta Kauffman, and David Crane are set to executive produce. This new streaming service is launching in May along with the special at $14.99 per month.  
Even though many, along with some cast members, wanted an actual reboot of the show, producer Marta Kaufmann claimed that a reboot " … [was] not going to beat what we did…". Along with that, David Crane adds on saying that "We did the show we wanted to do. We got it right, and we put a bow on it."