Humans of Hall – Special Edition 7: Sam Frank, Ashley Granquist, and Nina Faynshtayn
In order to recognize the accomplishments of students in a wide variety of fields at Hall, this issue's "Humans of Hall" is a special edition to honor those in the school community who have received major awards.
Sam Frank (2021): Scholastic Writing Awards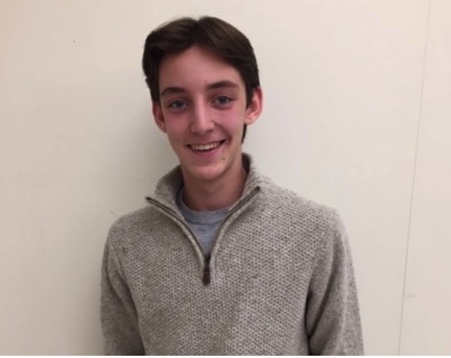 Courtesy of Sam Frank 
Sam, a junior at Hall, received three recognitions from the annual Scholastic writing competition:  two Gold Keys for writing, one focused on critical writing and the other on humor titled, "A Bottomless Pyramid," and an Honorable Mention for his work in journalism: "Is There Lead in Hall High's Water?" In addition, for the first time in Hall history, he has received an American Voices & Visions nomination, in addition to a Gold Key, for his critical essay, "Gatsby's Last Laugh". Only five works of writing from each region are selected as American Voices & Visions nominations. He recently found out that he won a National Gold Medal for this essay, as well. Additionally, only 4% of regional works receive Gold Keys and 13% receive Honorable Mentions. The Hall community is excited to recognize Sam's incredible writing. 
Ashley Granquist (2020): Regeneron Science Talent Search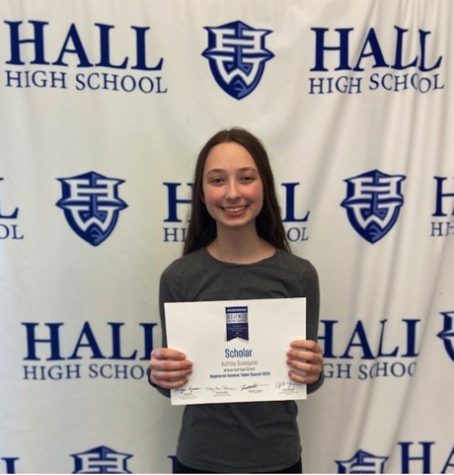 Courtesy of Ashley Granquist
Ashley is a senior at Hall who has earned recognition as a Top Scholar by the Regeneron Science Talent Search. The Regeneron Science Talent Search is considered the oldest and most prestigious science competition in the nation. She is one of only 300 students selected for this honor out of the 1,993 who entered the competition. Her recognition comes from the merits of her research project entitled "Multi-Wavelength Identification of Black Hole Candidates in the M13 Globular Cluster". The Hall community is proud to honor Ashley as a promising young scientist.
Nina Faynshtayn (2020): U.S. Senate Youth Program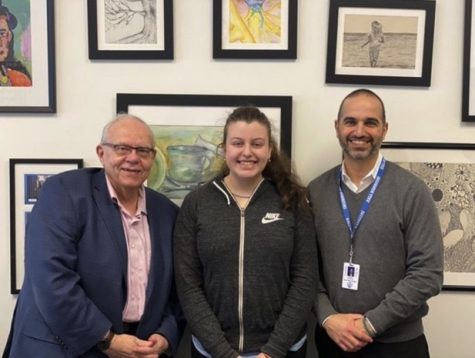 Courtesy of Nina Faynshtayn
Nina, a senior at Hall, has been selected as one of two delegates to represent Connecticut at the United States Senate Youth Program–considered the most prestigious and selective leadership program in the nation. Alumni of this program include former presidential candidate and Mayor of South Bend, Indiana, Pete Buttegieg,  former Governor of New Jersey, Chris Christie, in addition to U.S. Senators and other elected officials. Typically, delegates attend Washington Week, which occurs in March. Due to the COVID-19 outbreak, the week has been postponed. However, delegates will still receive a $10,000 scholarship, in addition to lifelong benefits of being a part of the program.