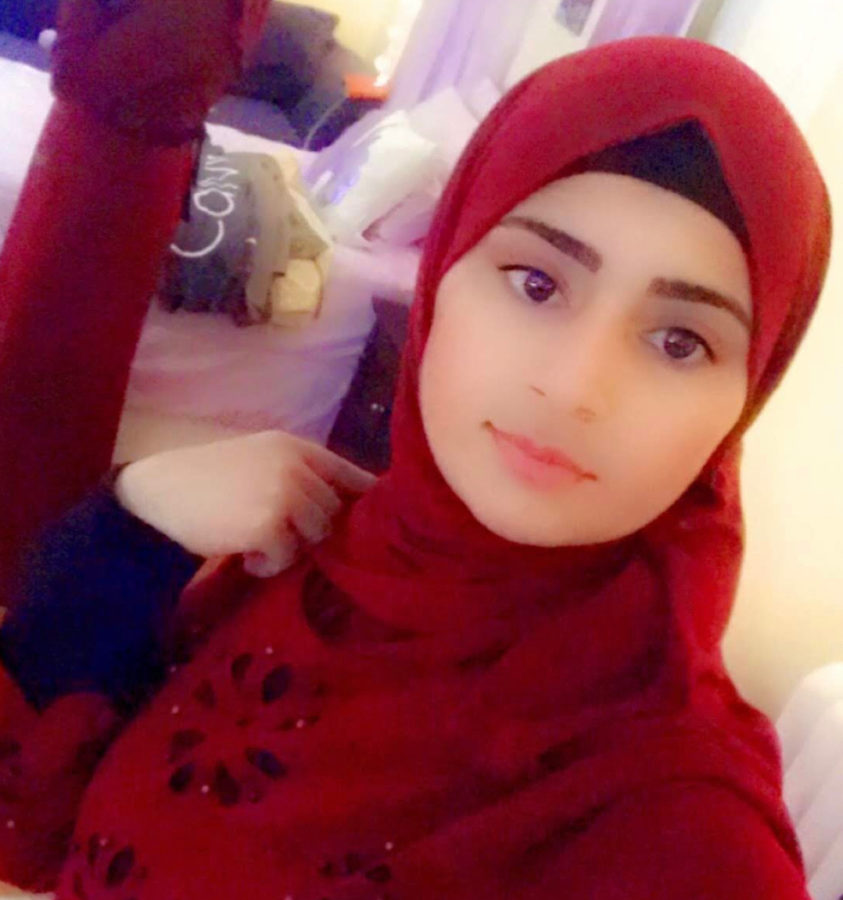 Afrah Khalil is an 18 year old senior at Hall High School who has lived around the world. Although she was born in Syria in 2001, Afrah has also lived in Lebanon, Kuwait, Jordan. However she moved to Hartford in 2016 and finally West Hartford in 2017, where she currently resides. 
When asked what she likes to do, Afrah said that she likes to cook especially dishes such as grape leaves and chicken biryani. She also loves to play tennis and take photographs. She said that one of her favorite courses in school has been Graphic Design as she is now in Graphic Design II. Despite being fluent in English and Arabic, Afrah would also love to learn Spanish. 
She has chosen to take Journalism in order to educate individuals about what is happening around the world. In addition, Afrah said she "hopes to learn more about other cultures, countries or religions" by participating in this course. One topic she plans to write about is the current situation within Syria along with her own personal experiences as many people know little to nothing. 
After high school high, Afrah plans to attend college and major in pharmacy as she is extremely interested in the medical field. She hopes to attend either UCONN or CCSU after high school. She is inspired to pursue this career partly because of her brother and father. She described that when with her brother, "[she] enjoys spending time with him when [they] are out with friends."
Afrah Khalil, Editor
Jan 10, 2020

2019 podcast year in review

(Story)

Dec 18, 2019

Journey to Freedom

(Story)

Nov 20, 2019

Refugees Among Us

(Story)

Nov 06, 2019

Should Parents be Able to Track Their Children?

(Story)