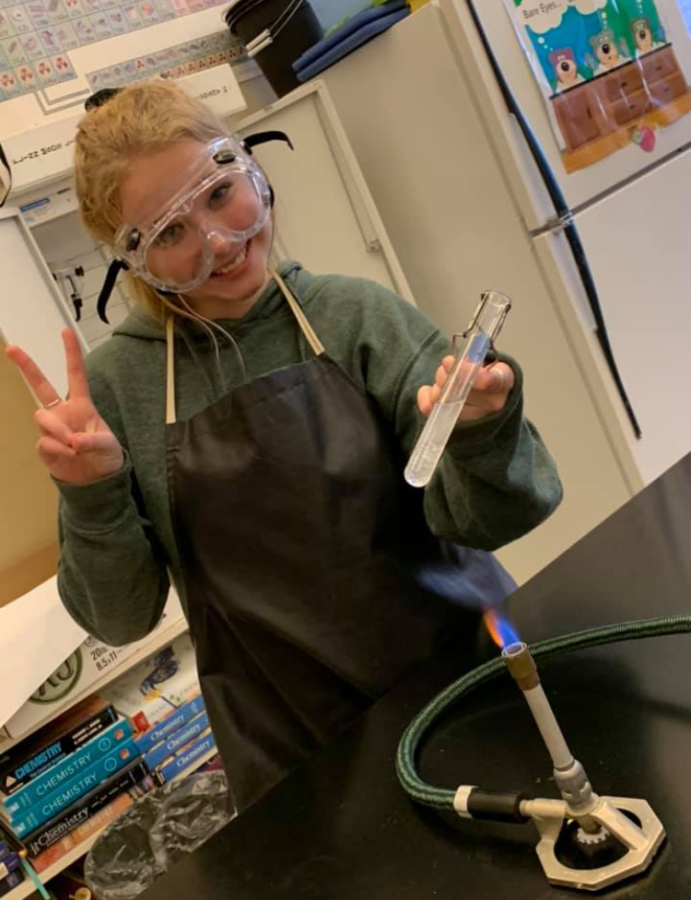 Caroline Burkhard is a 17 year-old senior at Hall High School. She was born on July 10, 2002 in Hartford, CT and grew up in West Hartford. She attended Bugbee elementary school and King Philip Middle school.
Hoping to "allow her voice to be heard,'' Caroline decided to explore her interests in journalism this year. She believes that it is important to be informed and is passionate about expressing her ideas. While she generally keeps up with the news, she believes taking this class can expand her knowledge, which is especially important as the 2020 election approaches.
As a kid, Caroline "tried every sport imaginable", including dance, softball and lacrosse, in pursuit of finding the right sport for her. However, the sport that caught her interest the most was swimming because it embraced her individuality and competitive nature. It is no surprise that she continued swimming and joined the Hall High swim and dive team, which she now captains.
Although she does not play any other sports, she tries to immerse herself within the Hall High community, joining various clubs, such as relay for life, chem for kids, and unified soccer. Being a part of the school community is important to her because she wants to make the most of her high school experience. Moreover, she enjoys partaking in these clubs because she finds a family in each one.
When Caroline is not busy with all her school work and extracurricular activities, she enjoys listening to Taylor Swift. Although she is not a fan of Taylor Swift's newer albums, she absolutely loves listening to her older music and going to her concerts. She considers Taylor Swift to be an inspirational figure in her life. But, while most people can only dream of their idols, Caroline is technically related to Taylor Swift (through marriage) as she is Caroline's aunt's husband's cousin.
After high school, Caroline intends to go to college follow the pre-med track in hopes of becoming a doctor. She is uncertain about whether she wants to be a surgeon, neurologist, or psychologist, but she thinks "the brain is fascinating" and "wants to help save lives.''
Caroline Burkhard, Editor
Jan 10, 2020

Important Moments of the 2019 Music and Film Industry

(Story)

Dec 13, 2019

Trump Increases Hunger Throughout America

(Story)

Nov 20, 2019

Girls Fall Sports Recap(2019)

(Story)

Nov 06, 2019

School Spirit Becoming Offensive

(Story)

Oct 04, 2019

The Over Scheduled Generation

(Story)