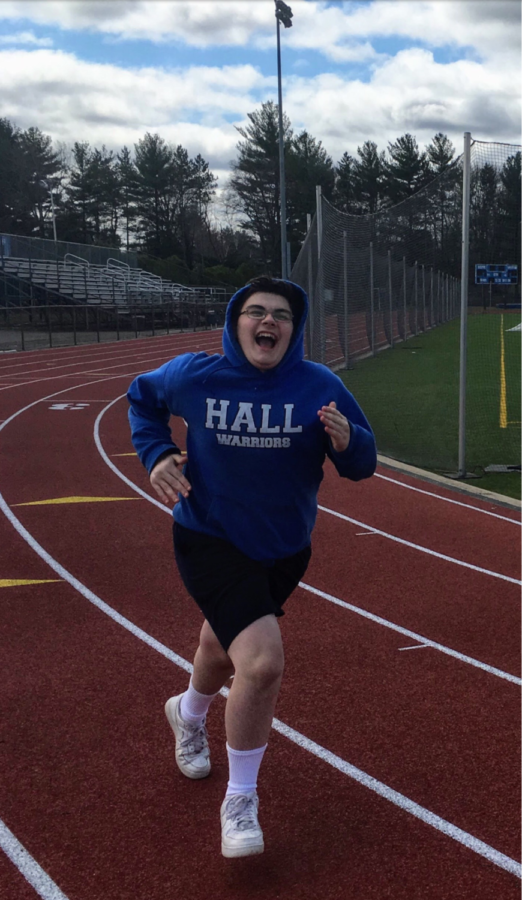 David Rothstein is a Senior attending Hall High School. David was born August 29, 2001 at Hartford Hospital. David has enjoyed all four of his years at Hall High and says that "Hall has expanded my education and has been a great part of my life". David is dedicated to his education and hopes to expand on his education in college.
David is currently taking journalism and says that he is taking it in the hopes of expanding his writing and understanding more about journalism. David enjoys playing video games, spending time with friends, photography and playing volleyball although he is not on the volleyball team because he tried out when he was a junior making it so that he had to make varsity to be able to join the team.
David also enjoys photography which you can check out on Instagram @davidr-photography. He likes to take pictures because he loves nature and wants to experience more of the world. David is planning on going to college to major in psychology. David would also like to let you guys know that he is a boy scout and lives a fun and interesting life.
David Rothstein, Author
May 21, 2019

Big Boy News Podcast

(Story)

Apr 26, 2019

Students vs. Juul's

(Story)

Mar 29, 2019

Athletes: Are They Overpaid for Bringing In All the Money?

(Story)

Mar 15, 2019

Nature's love

(Story/Media)

Mar 05, 2019

The Toxic Dangers of Not Vaccinating Your Children

(Story/Media)