[caption id="attachment_6761" align="alignnone" width="386"]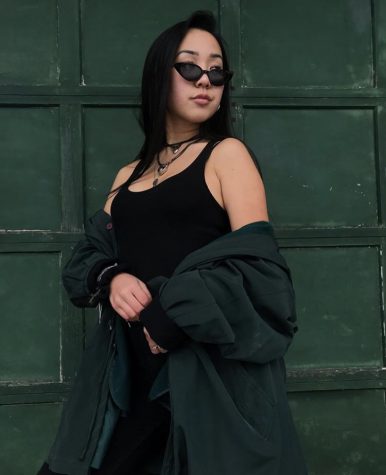 Nikki Radujko
Jilian Chow [/caption]
Artistic and creative, Jilian has many interests in the visual arts, such as drawing and photography. Her specific interest in photography sparked when her mom bought her a camera when she was little. Exploring angles, lighting, and how to work a carma well was something Jilian enjoyed and continues to enjoy today. Her greatest passion however, is drawing, specifically objects, scenes, and cartoons which she prefers over portraits. 
As far as academics go after highschool, Jilian plans on going to college "to study something environmental based". Marine biology has interested her since she was young. She "studied marine biology last summer" which fueled her interest in the subject. In the years to come she sees herself becoming more independent and taking on more responsibilities. 
Jilian decided to take Journalism because she "felt like she could improve her writing by publishing online and having peers edit her work". Also her friends from past years told her this would be a good class to take. 
Jilian Chow, Editor
Jun 05, 2020

Asian American podcast

(Story)

May 13, 2020

Corona virus and the pets left behind.

(Story)

Apr 17, 2020

Cultural Impact of Covid

(Story/Media)

Mar 06, 2020

A trip to Chinatown.

(Story/Media)