Don't Try to Assassinate the President – The Best Music of the Last Year (or so)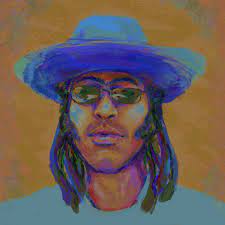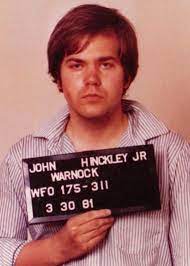 From oatmeal cookie metaphors, to a mainstream 70s soul revival, to the return of the guy who tried to assassinate Ronald Reagan, the last year and a couple months of music has been very interesting and fruitful. Coming out of the isolation of 2020, there has been a seemingly endless amount of great music released, ranging from experimental jazz to mainstream pop. Here are my recommendations of music from 2021 up to early 2022. 
Kicking things off with a relatively popular album, "An Evening with Silk Sonic" (November '21) is probably the most unexpected project of the last year. Bruno Mars (yes, Bruno Mars), and Anderson Paak teamed up to create an album that called back to the smooth soul of the 70s. With soaring melodies, impeccable harmonies, and incredible musicianship (the bass lines on this thing are mouth watering), it's frankly impossible to listen to this album without wanting to dance. 
I guess I should warn that the lyrics are a bit on the raunchy side (I mean, unless there are any christian fundamentalists reading this I don't think anyone will care). 
Speaking of revivals, the other popular revival album I wanted to talk about is… you probably guessed it… "Dawn FM" (January '22). If you have paid literally any attention to music over the last year, you've probably heard the Weeknd's "Blinding Lights" on his album "After Hours" which catapulted the 80s synth revival that has been booming for the last couple years. 
"Dawn FM" has a similar, lush, dark, moody style and features Jim Carrey on some songs. It's a concept album supposed to represent a radio station you listen to while in purgatory (look, another religious reference in this article!) and there is going to be a sequel album which represents paradise (or something along those lines). Was The Weeknd reading "The Divine Comedy" during the pandemic?
Moving away from mainstream music and into experimental music, the decade has been incredible, especially in experimental rap. The first stand out I want to talk about is "Bob's Son: R.A.P. Ferreira in the Garden Level Cafe of the Scallops Hotel" (January '21). Ferreira, who was formerly known as Milo, is a pretty acclaimed rapper on the underground scene. 
This album pays homage to the beat poet Bob Kaufman (who had a pretty interesting life and great poetry – check him out!).  It explores themes like the purpose of art, identity and liberation through the lens of his work (ex: "abomunist manifesto").
The woozy, spaced out beats give Ferreira a stage to present his mastery of language. My favorite bar has to be, "I could wrap the blues backwards and around myself/ tied in the front like a karate belt/and high kick the moon out it's socket." 
A final tidbit about this record is that Ferreira frequently alludes to oatmeal cookies in certain bars, as those were Kaufman's favorite cookies. 
The other awesome experimental rap project I'd recommend is "LP!" (October '21) by JPEGMAFIA. The beats on this thing are really left field and out there, dense and psychedelic. The sampling definitely took a lot of time, and he curated the beats very carefully. 
Unless you are a terminally online music aficionado, it's possible you haven't heard much like this record. Besides the experemination, the rapping is solid and Peggy, as his fans call him, has a great sense of humor and wit which only further alleviates the record to modern classic status.
Moving on from rap to indie-rock, "Dragon New Warm Mountain I Believe in You" (February '22) is a sprawling double album released by the band Big Thief. This is personally my Album of the Year so far. 
The album has an alt-country, folk/singer-songwriter feel, with extremely clever lyrics that feel very Dylan-esque in some places. The production ranges to the experimental side and varies throughout the album. This is because the band recorded this in four different places with four different producers to evoke different moods. 
Adrianne Leneker, the lead singer and songwriter, sings about the banishment of Adam and Eve from paradise, to rambling ballads, to songs about freedom and outer space. Her voice is also excellent and fits the pastoral melodies and feel throughout the album. It definitely feels like you are sitting around a campfire with all types of people while listening to this.
Continuing with the sort of mellowed out mood, but in a more ambient and jazzy direction, "Forfolks" (December '21) by Jeff Parker is a jazz album I would recommend to any of the five people in our school who listen to modern jazz. 
The improvisation on this is a little noodly and unstructured, so it can be a bit of a drag if you listen to it expecting the opposite. However, I would say that listening to this album like you're laying down on the couch on a hot summer's day, and becoming fully 'attuned' to the overarching ambience and palette of the music, rather than focusing on minute details, would serve you well (though it might put you to sleep). Because the album is really quite beautiful and warm, and the repetitiveness reinforces that very well. 
Finally, something I never thought I would be writing about, John Hinckley, the guy who tried to assassinate Ronald Reagan in 1981 (in order to gain the attention of actor Jodie Foster) has been releasing country music for the last year or so, and I would say that it's pretty good. I don't condone his actions obviously, (even if I did, I wouldn't publish it – the FBI has eyes everywhere), but the music I can condone. The track "We Have Got That Chemistry" is his best single. It's easy going, catchy country music with a classic, smooth, steel guitar which catches my attention. Hinckley's voice has a Johnny Cash-like growl to it. 
I'm honestly surprised that after 30 years in a mental institution John Hinckley didn't just lose all cognitive ability and go crazy – well, he had no sense in the first place. He probably would have had a better chance of impressing Jodie Foster by writing her this song than trying to kill a president. 
So, those were my favorite albums of the last year or so, and I highly recommend spending your time listening to them! Listening to great music is always a better idea than conspiring to assassinate the president of the United States.