Real Art Ways, a Hallmark of Hartford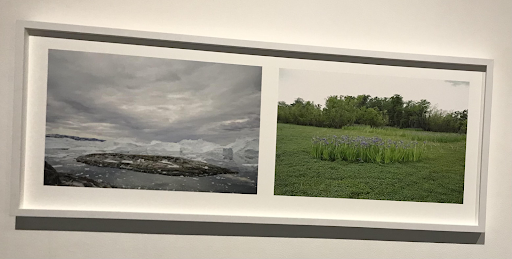 On March 1, 2022 I interviewed Will K. Wilkins, the Executive Director of Real Art Ways. A hallmark of Hartford for decades, Real Art Ways is an art space with a movie theater, an art gallery, and many cultural and educational events. 
It was founded in the 1970s by artists in an abandoned factory building. Back then it was a space where artists lived and worked together. Eventually, it became a non-profit organization. 
Wilkins says Real Art Ways is "interested in things that are daring and out of the ordinary."
The movie theater shows independent and international films that are not typically seen in traditional corporate movie theaters. Wilkins says the movies are "quirkier" and "not mainstream….we're always on the lookout for things that are unusual and really well-done or that give you a perspective on something that you're not going to get otherwise." 
At Real Art Ways, the focus is on the people who go there. Wilkins says, "We all know the feeling of going to one of the big multiplexes and they don't really want you hanging around, and at Real Art Ways we'd like you to stick around. We want you to look at the art, we want you to meet with each other."
Real Art Ways showcases artists in all points of their careers, especially artists that are just starting out and exploring new things. The gallery is focused on people who take different perspectives in the subject matter and approach. Real Art Ways works with artists all over New England and internationally. They usually change their art every two to four months. "It's not about having a collection that you own, it's really about what comes next," Wilkins says.
The Real Art Awards is a contest open to anyone out of high school in New England. A guest jury comes and chooses six artists for a prize of $2,500 and an exhibition at Real Art Ways. This is especially helpful to artists who are just starting out with their career.
Currently half the gallery is occupied with photographer Tina Freeman's exhibition on climate change. Her photos capture the impact of climate change in both her home state of Louisiana and the arctic. Each image is paired with one from the opposite place but are somehow related through shape and theme. Wilkins says, "We're going to do more than just show these photographs; we're also going to have a series of lectures and presentations about climate change."
Real Art Ways has just bought the whole building on Arbor street in Hartford and is planning to expand. There are already many nonprofit organizations and art studios in the building, and Real Art Ways is planning to keep them there. In two years they will add three more movie screens (making it a total of four), a café, and more educational spaces for both children and adults. They are also interested in "providing more opportunities for young people to get work experience in creative enterprises," Wilkins says.
Real Art Ways is a creative space where artists and the public get to express themselves through the arts. There are many concerts, art and literary events. If you're looking for something to do, and you're tired of Blue Back Square, check out Real Art Ways – it's free to look at the galleries whenever they're open.