The Absence of Dodgeball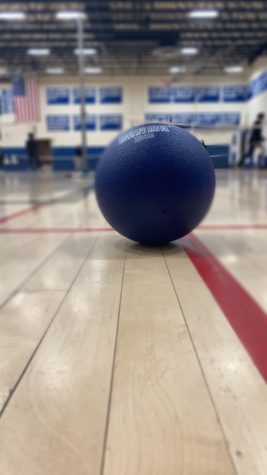 Covid interrupted many traditions including the Hall High School annual Dodgeball tournament. The tournament started in 2007 and a game hasn't been played since 2019. 
Everyone knows the old tale, " If you can dodge a wrench, you can dodge a ball" , said famous dodgeball star Patches O'Houlihan. 
The Hall dodgeball tournament has been a staple in the hall community over the last 15 years, bringing the community together and providing an entertaining and competitive game to help students push through the end of the winter season and into the spring. It consists of students from all grades on teams of 7 or more playing a 6v6 round robin style tournament in both gyms. After a wild tournament in 2019 tragedy struck with COVID-19. The school was shut down and along with it went the beloved dodgeball tournament, "It was sad to see it go," said Jeff Billing, the teacher who has been in charge of the tournament in the past years. 
The tournament has provided a lot of excitement for students in the past "It was awesome, playing with guys from all the different sports teams and it was a great way to pass the time before the baseball season" Said Drew Seidman, a former Hall student and baseball captain. 
With the school opening back up, questions about the dodgeball tournament have started to emerge, students are itching to get back into the gym and start dodging and chucking balls at their fellow classmates. But with the time slot that is usually happens in passing the tournament is not looking to good for this year, "It's just  too tough to predict what will happen with the spring sports team, so it's really hard to give out gym times" said Maryanne Seguro, the athletic assistant at Hall. 
The Hall gyms are a big spot for all schools in town, Seguro said, " Both the middle schools use the gyms for graduation in June."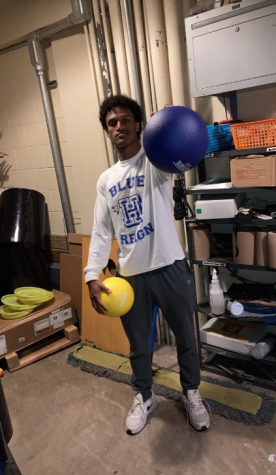 With the tournament taking place inside in the past years it presents many challenges with covid related restrictions. With many school spirit activities such as the pep rallies and guess speakers not happening at all or capped to a certain number, it makes having this tournament that much more difficult. 
But that doesn't mean that all hope is lost for the Hall community as there is still a chance that we could have one this year. Principal Dan Zittoun said " Find some people to put it together". He then added, " you got my support if you want to pull it off". 
All in all the fate of the tournament is now left within the hands of the senior class, if they really want this bad enough they can make it happen. Now it may take an alternate solution on finding a new place to have the tournament or a cap on the teams but something is better than nothing.