How Can These Apps Can Change Your Daily Lifestyle?
Technology can sometimes have a bad reputation in society, but these two apps, 'Citizen' and 'Be My Eyes' are apps that can be used for good.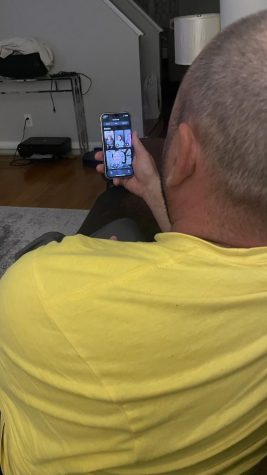 In addition to modern technology and how it is used in society, these apps are meant to show a positive outlook on what our future holds. The 'Be My Eyes' app is an application that allows users who are visually impaired to be able to receive help from volunteers. These volunteers can mostly help with daily struggles that visually impaired people deal with. These users can also communicate with volunteers using audio/video chat that is only seen through the user's perspective, meaning that the user is not able to see the volunteer's face. The 'Citizen' app is essentially a safety application that empowers people to share current local events around their cities, these videos consist of information that isn't being talked about on the news. You are able to read about ongoing reports and reports that have been updated. You can also broadcast and even leave comments of videos to voice your opinion. 
Nowadays it's important to know about information that can impact your own lives. These apps can help you, they can better your community as a whole, and even help people be able to voice their own opinions. Abigail Thaxton, a senior at Hall High School, describes her own experience using the 'Be My Eyes' app. "A user [the volunteer] experiences an inviting home page that encourages them to help who [are] in need," she says. Abigail mentions that the app itself is inviting, the app convinces people to want to be able to volunteer using the app, and to be able to help those in need of their assistance. Another volunteer on this app, Ryan Oliveira, a sophomore at Hall High School, said, "I have been using these apps [Be My Eyes] for about one and a half years and have helped at least five people from different backgrounds and ethnicities from around the world. One of the people that I've helped out with needed help figuring out which type of mail was which." These apps are what to be considered as kind apps, they are used for good instead of spreading false information. These apps have been found in both iOS or Android, they use simple instructions within the app by using only some of your basic information, your email, and your chosen password.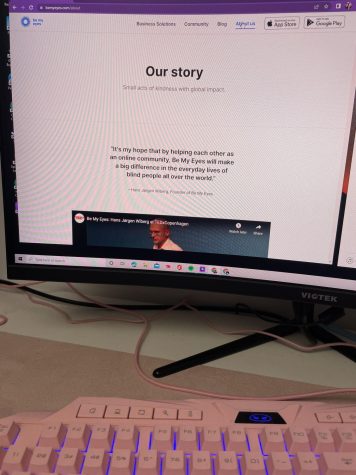 In many ways, you, yourself can get involved by downloading these apps, and actively using them wisely. By downloading the 'Be My Eyes' app, you can help others virtually from the comfort of your own home. And by downloading the 'Citizen' app, you can stay updated on relevant information around the world.