A Gym Journey
The pandemic impacted people's mental and physical health dramatically. This is especially true for people who took the opportunity to get in shape.
The vast majority of individuals started doing home exercises with what they have at their home and they'd generally have the fundamental hardware with treadmills, hand weights or pull up bars. Others could make a difficult stride and do exercises which takes a ton of solidarity and practice to become acclimated to, it's all generally body exercises like push ups, pull ups and center exercises. Some of them made their exercise routine schedules and others followed individuals from the web or just watched exercise recordings. This way it would cause them to feel great and figure out how to do the exercises accurately without injury or inappropriate behavior.After some time during the pandemic exercise centers began to open however it was compulsory to wear veils while working out around others and to clean the gear after they're finished utilizing it. A great deal of business exercise centers have acquired individuals during that time in light of how much time they have and low insight so they have somebody to ask like clockwork. Individuals experienced difficulty remaining at home and it meddled with their psychological and actual wellbeing. Practicing or going to the exercise center was one more method for adapting to the pandemic and making things somewhat better for them. There was a story in a wellness article which stood apart about a man named Ludford and how he happened with his excursion during isolation. Ludford exploited constantly he had and began to get himself in shape. He started at a stout state and continued to deal with his physical health to lose 34kg in weight, which is a drastic amount for his physical state. He states "Everything came together at the same time, and that lockdown was a trigger. A beginning to a new lifestyle." Ludford isn't the only one with that same mentality and who went through time to make themselves a better person.
Eddie, a student from Hall High went through a weight loss journey where he took his time from quarantine to better himself and during those past 7 months he has lost 65 pounds of fat and increased in muscle and strength which is a huge accomplishment. He's found a source of happiness being at the gym everyday which he's extremely thankful for. Eddie says, "I do believe that everyone should look after their physical well being, people should be taught that developing unhealthy behavior is detrimental to them and taught how important the gym is. In today's day and age being healthy is a choice that people have to make whether they are in a gym or at home but it is definitely very important."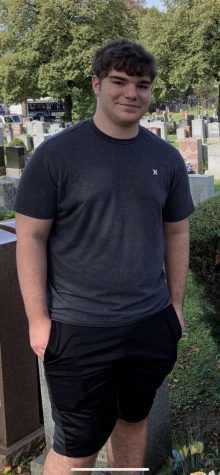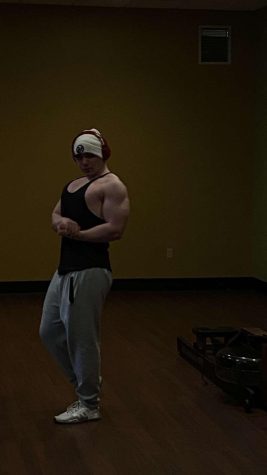 Heitor, another student from Hall High has also found time and passion for the gym and followed his journey that made him the person he is today. Heitor started off as a skinny kid who then went on to put on mass and made big changes for himself and made a better version of himself. He says, " I feel like the gym had a massive effect on me with how it improved my confidence and my motivation, and taught me a bunch of life lessons through my gym journey, I believe there's a lot to learn from it not just the physical aspect of how to workout but how to be patient and be strong minded to keep the work and follow the process to reach your goal."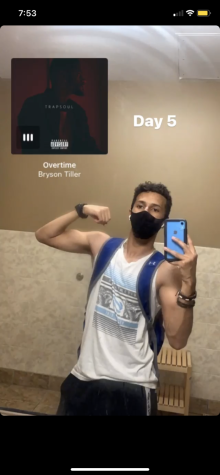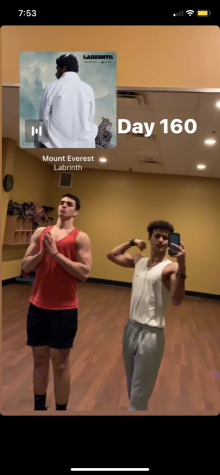 Coach Arch, a wellness educator has given more understanding and data about how it's gainful or terrible to work out. The basic response is no there aren't any disadvantages to practicing yet just advantages, as with mental and actual wellbeing. Individuals who might keep on being dynamic will see changes in their appearance which likewise drives them to improve in certainty and helps them mingle and put themselves out there more. Everybody has been taught about wellness since it's expected for everybody in order to pass High school. Everything takes time and patience for results, if enough hard work and dedication is put in then growth will change for the better.