Should NCAA Athletes be Paid?
College athletes across the country have been arguing for the right to be compensated to obtain investment funds after graduation; to help them start their adult life safely. Since December 16, 2020, the Supreme Court case has been in discussion and has recently seen some progress.
Various sources such as CNBC, The Washington Post, and ESPN stated the questioning from the Supreme Court upon NCAA's reasoning on not paying their players. Because a college athlete is having their schooling paid for by the college, it is ideal that the athlete is monetarily agreeable. Therefore, athletes should make a deal to avoid taking profit for anything, for instance, sponsorship bargains, big-name appearances, or contact with elite athletics staff. As a result, the NCAA receives uneven backlash from spectators, competitors, and even parents. 
Journalist and legal affairs correspondent for National Public Radio, Nina Totenberg, declares Supreme Court Weighs Whether NCAA Is Illegally "Fixing" Athlete Compensation; whereas CNBC Journalist, Tucker Higgins adds, Supreme Court appears willing to side with college athletes against NCAA in a compensation case. All published this week, most; articles are repeating a similar message, the NCAA needs to find a way to pay up.
One side of this story argues that collegiate athletes should be paid because of the millions of dollars generated in revenue for their schools. Division 1 football and basketball coaches make millions of dollars each year but, unlike the coaches, players get nothing. College football is one of the most viewed programs in the United States, and every weekend from September to July, games throughout the day draw hundreds of thousands of viewers. None of the players get a percentage of the revenue television networks make off of their games. Forbes Magazine contributor Chris Smith reports that "the team generated more in profit – $92 million – than all but two teams made that year in revenue" in 2014. None of that money went to the players. Jimbo Fisher is the Head Coach of the Texas A&M football team. His contract is "worth a guaranteed $75 million over 10 years" according to Brian Perroni of 247 Sports. 
Some students have to make ends meet while being a student-athlete in college despite the division which makes it nearly impossible to hold a job during that time. Franklin Robinson, multi-sport Coach at Hall High School, proposed a unique perspective on scholarships and athlete compensation. He gave a scenario stating if he were a football recruit who has been awarded a $200,000 scholarship to the University of Alabama, he's not receiving the $200,000; he still has the same amount of money in his pocket as he did before he was offered.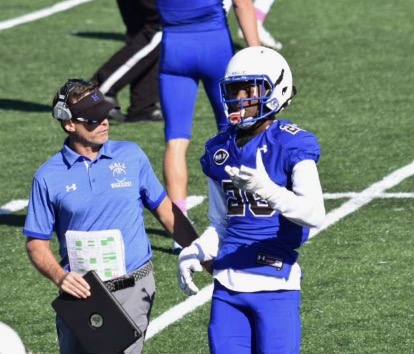 Understudy athletes who receive athletic scholarships, covers a few of their expenses. Scholastic Magazine reported that College coaches give out an estimated $2.9 billion worth of athletic scholarships to players each year. Numerous logistical concerns come with paying college athletes mentioned by Coach Robinson. One of his questions was, "Does one sport get more than another sport, and who absorbs the cost?" This is an example of a question that needs to be answered if people want college athletes to be paid. CEO of INFLCR, Jim Cavale, analyzes athletic social-media statistics. He echoes the questioning of who makes what by stating, "A starting quarterback, a punter or a role-player on a team would all have different values".  Ultimately, this raises a fair question on whether it is fair that certain players earn more than others or if certain sports get more than other sports, all relating to name, image, and likeness. 
This issue, in particular, has continued for decades. Ed O'Bannon, a previous basketball player for UCLA, documented a claim against the NCAA, and the Collegiate Licensing Company, charging infringement of the Sherman Antitrust Act and activities. In this case, O'Bannon argued against unlawful restriction against them from accepting advantages for the utilization of their name, picture, and similarity, as per lawyers at Hagens Berman. The NCAA organization then goes on with the argument that this would distract athletes from academics and athletics on campus, as well as the notion that fans are attracted to football and basketball games because they are amateurs. During this case, a survey was conducted stating that over 50% of individuals agreed that the athletes should be paid. Although as indicated by the Court, while the pay rules had supportive effects in coordinating scholastics with sports and advancing unprofessional quality, and raising the cap on remuneration to everything of the expenses of going to school was generously less prohibitive elective methods for achieving the favorable to serious purposes permitting the student-athletes to get conceded pay untethered to instructive cost was not a proper option since it would overcome the student-athletes status as amateurs.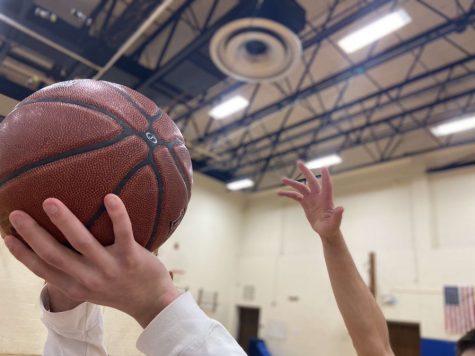 For as long as anyone can remember, student-athletes have earned the upsetting title of amateurs. Although these athletes haven't reached the professional level, they've gained almost an equal amount of revenue. To be exact, the NCAA in 2016 revenued approximately 995.9 million USD. During the heights of 2021 March Madness, Kiplinger.com contributing editor and NFL linebacker Brandon Copeland; and Casey Schwab, organizer, and CEO of Altima Sports, talk about monetary remuneration for student-athletes. In the piece, Schwab states, "They [NCAA] generates somewhere around $1.1 billion in revenue and somewhere around $850 to $875 million of that, so a large majority of that comes from March Madness. You're talking 80%, 85%, somewhere around there, comes from March Madness. It is a massive, massive revenue driver. Frankly, it keeps the whole ship afloat."