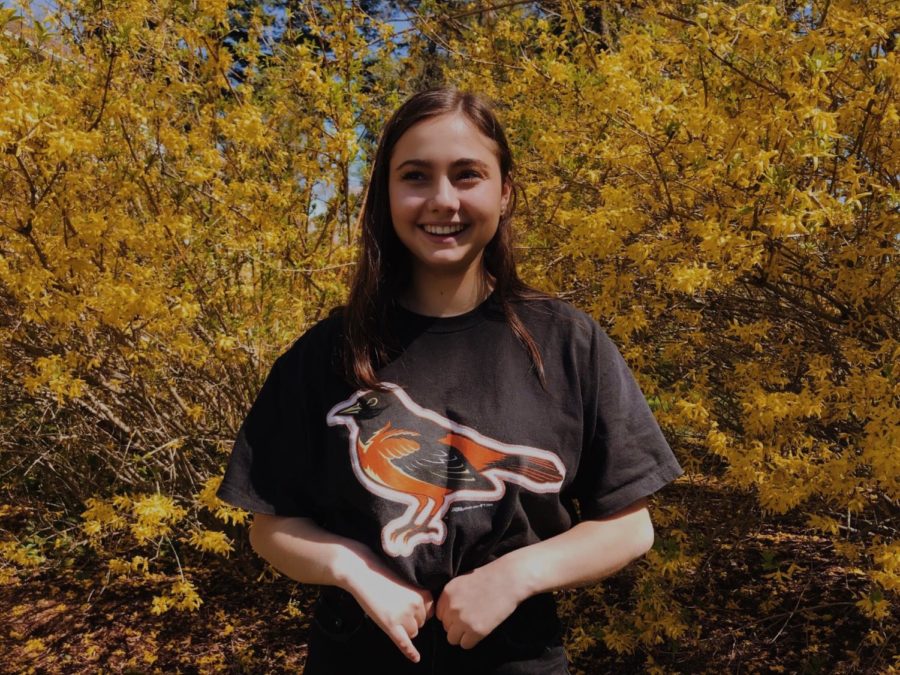 Jillian Selig is a seventeen-year-old journalist attending Hall High School. She hopes to write for the Hall Highlights, Halls online newspaper, to find ways for students to stay connected to the news. "News is something that affects our lives daily and is very important," says Jillian. One topic she hopes to talk about in the 2019-20 school year is politics. Jillian thinks politics today have been given a label by parties as fake if it does not support their own believes so she wants to spread unbiased news with its only purpose is to inform the reader. Broadcasting is not a matter of what party you belong to, Jillian claims, but of what the truth is in the world and why we should care about it. Jillian wants the students of Hall High and the community who reads Hall Highlights to know about current events to better their own lives. 
Helping others and supporting prosperous lives is something Jillian really values. She finds kindness to be the most important trait a person can display as they can improve themselves and others by spreading love. Her sisters are very important in Jillian's life as they have influenced many decisions in her life to make her the woman she is today. Her older sister Abby, 21, she can thank her in touch fashion sense for. Tori, 25, has helped Jillian in school throughout her life, reminding her how important a healthy mind is. Nicole, her twin sister, brings happiness to Jillian's life as from birth she has remained her best friend. 
Jillian's family is something she very much values as her loved ones are her rock. She has used the courage and love radiating from her parents and sisters to stabilize herself in difficult situations. One day, Jillian hopes to create a big happy family and repay her parents with adorable grandchildren. Now, she does not plan on starting that family anytime soon as she still has college to think about but that is one of her dreams. Her current goals are to make it through senior year and off to college she will fall in love with. She plans on applying to state schools in New England. Her favorites have been URI, UNH, and Tucson. Jillian cannot wait to be in college where she can practice her independence and enjoy the freedoms of life. Although, missing her parents will be met with constant phone calls she is excited to see what she can do for this world all on her own.
Jillian Selig , Editor
Jan 10, 2020

Screaming For 5 Minutes Straight

(Story)

Dec 13, 2019

Uber Sexual Assault Political Cartoon

(Story)

Nov 20, 2019

Should Hall High School be an Open Campus

(Story)

Nov 06, 2019

In the Spotlight: Mental Illness

(Story)

Oct 07, 2019

Trash Found In Nature

(Story/Media)