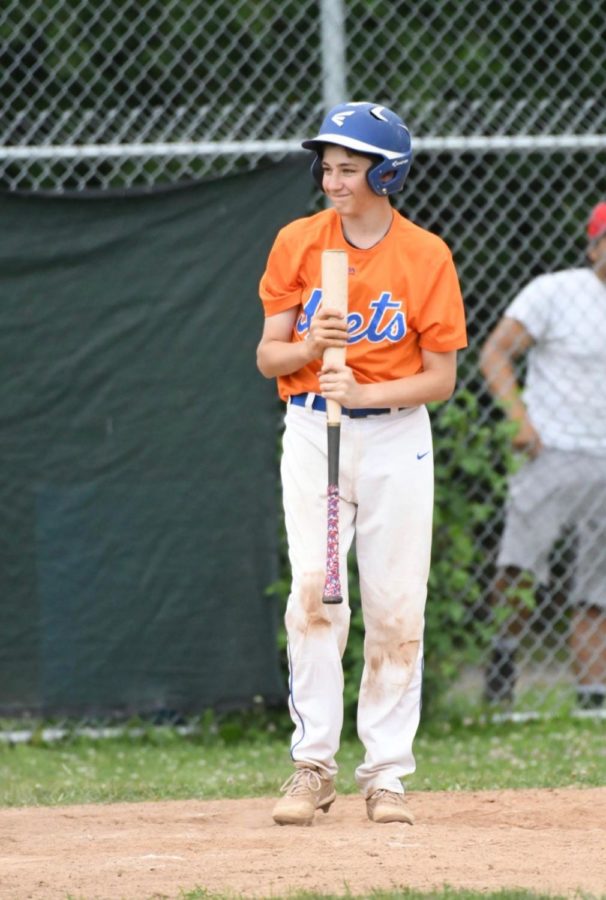 Justin Albee is a 17 year old senior at Hall High School. He was born and raised in West Hartford, CT. One interesting thing about Justin is that he works at Chick fil-a. Justin enjoys playing and watching sports in his free time. Some of his favorite favorite sports include baseball, football, and hockey. One famous player that he idolizes is Mookie Betts, a baseball player for the Boston Red Sox.
Justin took Journalism in order to better understand the news and the process that goes into producing it. This year he hopes to inform students and staff throughout Hall on what is going on inside and outside of the school. He

hopes to make a difference this year at Hall High School. Justin said "I hope that I can make a positive impact in the Hall High community."
Justin Albee, Editor
Jan 10, 2020

2019 podcast year in review

(Story)

Dec 19, 2019

Will this ever stop?

(Story)

Nov 20, 2019

Homecoming and Prom 101: Anything and Everything You Need to Know

(Story)

Nov 20, 2019

Homecoming and Prom 101: Anything and Everything You Need to Know

(Story)

Nov 06, 2019

Should Parents be Able to Track Their Children?

(Story/Media)

Oct 07, 2019

Generation Z outside

(Story)