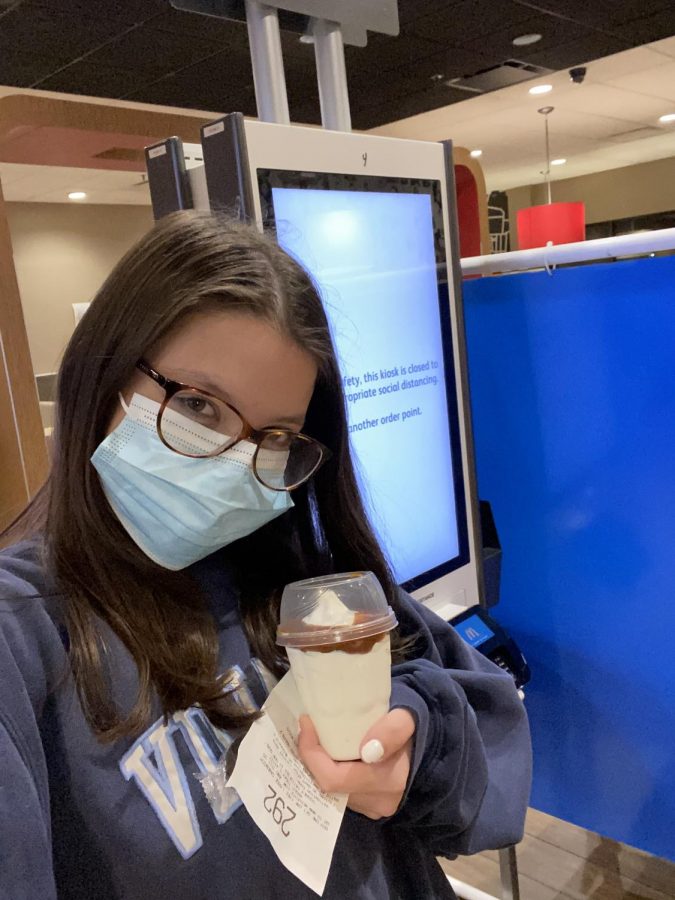 Meet Maggie Monnes, a 17 year old disability rights activist and budding journalist.
Q: Why did you take journalism?
A: My brother took it, and it inspired him to major in journalism. He encouraged me to take it because he found it so useful.  
Q: When did you become interested in journalism? 
A: I've always like been interested and involved in politics and political issues, so I think it's really important. And especially like, being educated is so important and with all the issues going on right now it's really important to like be involved. 
Q: Do you have any stories you see yourself covering? 
A: I'm really involved with disability rights and working with kids with special needs. Disability rights is a topic I don't see much news coverage on, so I can definitely see myself covering a topic like that. 
Q: How do you think taking journalism will benefit you in the future? 
A: I think it'll help me as a writer, and also help me with interviews in the future.
Maggie Monnes, Editor
Jan 23, 2021

Top 3 Most Binge Worthy Shows of 2020

(Story)

Dec 20, 2020

Kyle for Congress

(Story)

Nov 24, 2020

Winter Sports in Connecticut

(Story)

Oct 21, 2020

Virtual Unified Theater: Putting the Spotlight on Ability Through the Screen

(Story)