Hall Boys Swim Team Look to Clinch Another Undefeated Season
As the second quarter begins, so too does the Hall Boys 2021 swim season. Assistant coach, Larissa Hughes said, "If the team is willing to keep pushing themselves and really want to PR, then I feel that we can have another successful season." Hall is coming off an impressive 2020-2021 undefeated season and is hoping to have the opportunity to have a repeat standout season. 
Rising junior Carson Raisner had a breakout season last year as he swam the second-fastest 100-yard butterfly and third fastest 100-yard backstroke in Hall's history. Additionally, he was the carrying leg of the 200 freestyle relay to break a 17-year-old school record. He is hoping to continue the success he showed everyone last year, this season in order to receive division 1 offers.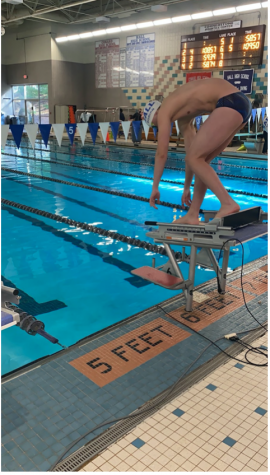 In addition, Raisner has also been training intensely in the off-season. Since last March, he has joined another club swim team, The Tsunamis, and focused on this upcoming season. Raisner said, "I took the time to try to develop my technique and showcased my ability in several important clubs meets. I believe that I am in the best swimming shape of my life and am ready to start off the season strong." 
Due to covid regulations last year, the boys had shorter practices and their season was reduced to only 2 months instead of the usual 3 months. Raisner believes this shorter season resulted in slower times than would have been possible in a longer season. He said, "I am most looking forward to having a full season without having to worry about covid protocol.  The past two years we have had abbreviated seasons due to the virus and this will be the first year we get to train from December to March consistently."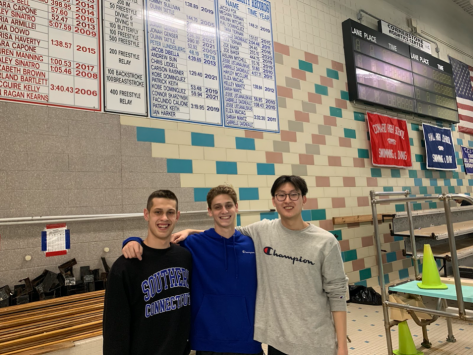 On a slightly less serious note, he said, "Now we will be allowed to have team breakfasts and dinners which are honestly one of the best parts of this team. We couldn't have them last year and I'm super pumped we are able to bring those back." He believes the reintroduction of these team events will boost morale and allow for even faster times. 
Following the girl's impressive performance this season in all of their meets including states that occurred just this past week, with impressive swims from Jacqui Fox, Meghan Tiernan, and Kali Dominguez, the boys want to follow in their footsteps and make McClure proud.